Perkembangan tren fashion sekarang ini berjalan sangat cepat dan dinamis. Contoh sederhana, tren sneaker yang awalnya rame dengan Jordan kini telah berganti ke dad shoes yang bulky ala New Balance, kemudian tren leather shoes yang bangkit dari tidur panjangnya.
Muncul sebuah spekulasi atau pertanyaan sampe sejauh mana tren sneaker ini akan berlangsung? Dari spekulasi tersebut, muncul sebuah istilah post sneaker world yang mulai kencang diperbincangkan di tahun 2020.
Dengan realita yang terjadi sekarang ini, kami mau coba membahas soal post sneaker world yang sedang berlangsung di tengah gempuran sneaker culture.
Simak pembahasannya sampe habis!
---
Apa itu #postsneakerworld?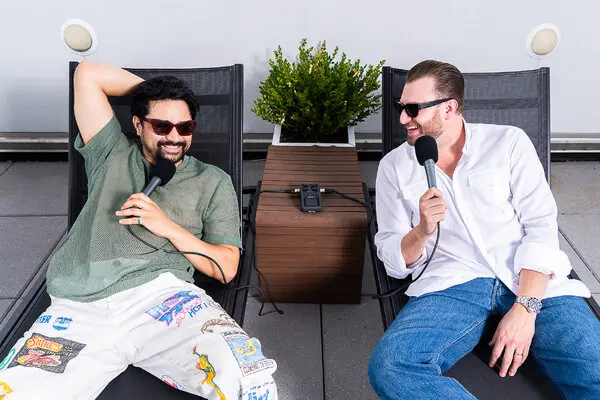 Tagar yang dimulai oleh beberapa pelaku industri fashion yang meramal atau menerka seperti apa tren yang muncul setelah tren sneaker dies down. Tahun 2020 dilaporkan sales athletic wear menurun hingga 65% seakan jadi pertanda bahwa tren sneaker udah "mentok", selain karena pandemi yang melanda. Secara sederhana, istilah post-sneaker world sebutan orang untuk opted out from the sneaker game seperti yang dikutip dari podcast Throwing Fits. Istilah ini merujuk kepada orang yang sudah merasa "cukup" mengikuti sneaker culture dan mengeksplorasi barang lain, dalam konteks ini biasanya merupakan leather shoes.

Tren sneaker yang mulai luntur juga diamini oleh salah seorang pentolan streetwear. Menurut Brendon Babenzien, founder dari Noah dan mantan creative director Supreme, the emergence of post sneaker world is inevitable.
We all love sneakers, but there are limitations stylistically and creatively if sneakers are all you wear

Brendon Babenzien

Seperti yang dapat kita lihat, SS23 lookbook dari NOAH ini banyak menggunakan sebuah loafer sebagai opsi alas kakinya. Begitu juga lookbook dari Aimé Leon Dore yang menggunakan fisherman sandals sebagai opsi alas kakinya.