Beberapa waktu lalu, siluet sepatu ini hanya dikenakan oleh beberapa orang saja di industri fashion. Kini, Tyrolean Shoes sangat populer dan menjadi fashion item terpanas yangmenghiasi halaman explore Instagram kita. Betul gak?
Awalnya, sepatu ini merupakan sepatu kerja yang banyak dikenakan di awal abad 20 di daerah Tyrol, Austria yang merupakan cikal bakal nama sepatu ini. Yang awalnya sepatu kerja, sekarang Tyrolean Shoes udah jadi staple item oleh sebagian besar orang. Kira-kira apa sih yang membuat sepatu ini menjadi sangat populer sekarang ini?
Yuk, simak pembahasannya sampe habis!
---
Tyrolean Shoes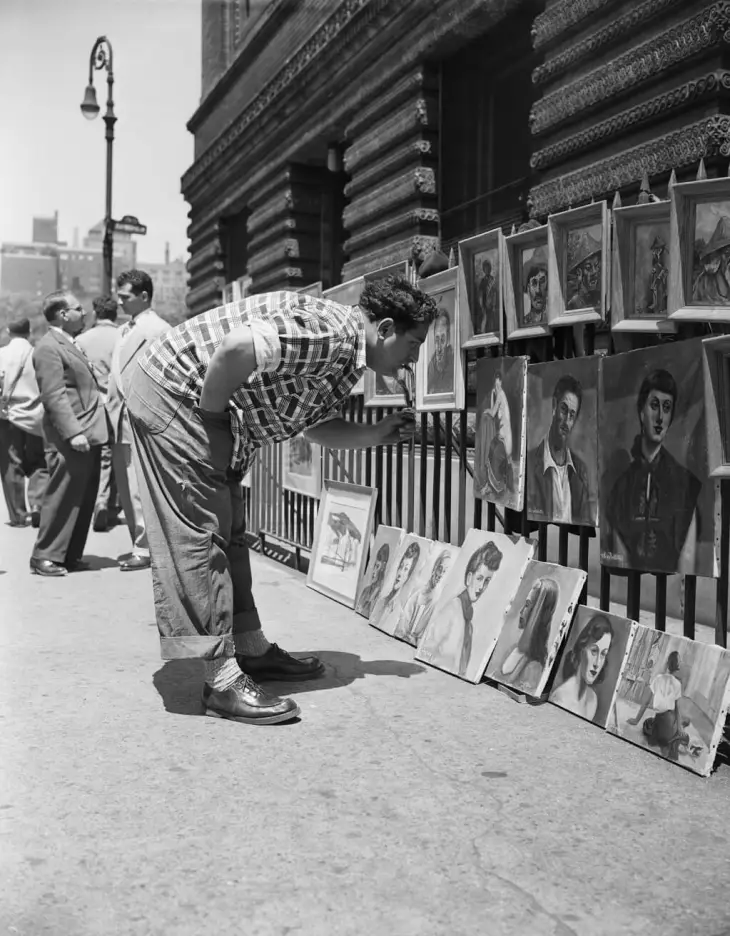 Jauh sebelum kepopulerannya sekarang, siluet sepatu ini awalnya digunakan sebagai sebuah work shoes dan outdoor activities warlok Tyrol, hence the name, Tyrolean. Seiring perkembangan zaman & dunia fashion, pada tahun 1945 pencipta sepatu ternama asal Perancis, Paraboot menciptakan siluet ikoniknya yang bernama Michael yang mengadopsi style ini. Bisa dibilang, sepatu tersebut merupakan game changer di industri ini.
Secara perlahan tapi pasti, siluet ini berhasil mengambil hati banyak orang berkat tampilannya yang menarik, ditambah dengan konstruksi serta material yang mumpuni dan waterproof berkat konstruksi norwegian welt-nya. Two-eyelet lacing system-nya pun memberikan kepraktiksan yang menjadi nilai lebih dari siluet sepatu pantofel pria kekinian ini.
Menurut mimin sendiri, sepatu ini cukup versatile dan bisa masuk ke segala jenis style karena tampilannya yang menarik, pun dapat diandalkan jadi sepatu harian kalian berkat ketangguhannya! Dengan sepatu ini juga kalian bisa mix n' match penampilan mulai dari yang smart casual hingga city boy look, the choice is all yours!
Rekomendasi Tyrolean Shoes
Sekarang, mulai banyak pencipta sepatu yang mengusung siluet ini dan memberikan sentuhan desain serta teknologi khasnya masing-masing.Mimin mau coba ngasih beberapa rekomendasi sepatu yang bisa kalian sikat nih kalo lagi nyari, mulai dari yang tampilannya klasik hingga yang kontemporer.
Sikat bang!
Paraboot Michael

Yang pertama tentu saja dari sang game changer yang pesonanya masih bikin banyak orang jadiin sepatu ini menjadi wishlist mereka!
2. Kleman Padror

Alternatif dari opsi pertama yang sama-sama berasal dari Perancis. Sepatu ini mengusung siluet tyrolean shoe dengan tampilan yang bold dan membuat kalian beda dengan yang lainnya deh!
3. PLAYGROUNDJP Knock 2

Opsi ketiga merupakan sebuah sepatu yang cukup baru dibanding yang lain, serta sepatu yang inovatif karena menggunakan Vibram sole serta sistem freelock khas Playgroundstore Japan! Cocok untuk kalian yang lagi nyari sepatu dengan sentuhan kontemporer.
4. Clarks Wallabee

Yang terakhir sepertinya gak usah dijelasin lagi ya? Siapa sih yang sekarang masih belom tau atau pake sepatu ini?
BACA JUGA: Loafer, Sepatu Pantofel Pria Terbaik Berbagai Urusan!
---
Kira-kira apa lagi siluet sepatu pantofel pria kekinian yang bakal jadi tren ya?