Moutley, sebuah brand yang berdiri dan berbasis di Bandung ini merupakan sebuah brand yang sudah memiliki keberadaan yang panjang di industri dunia fashion. Moutley berfokus kepada anak-anak muda sebagai target utama dan memposisikan kiblatnya ke arah streetwear.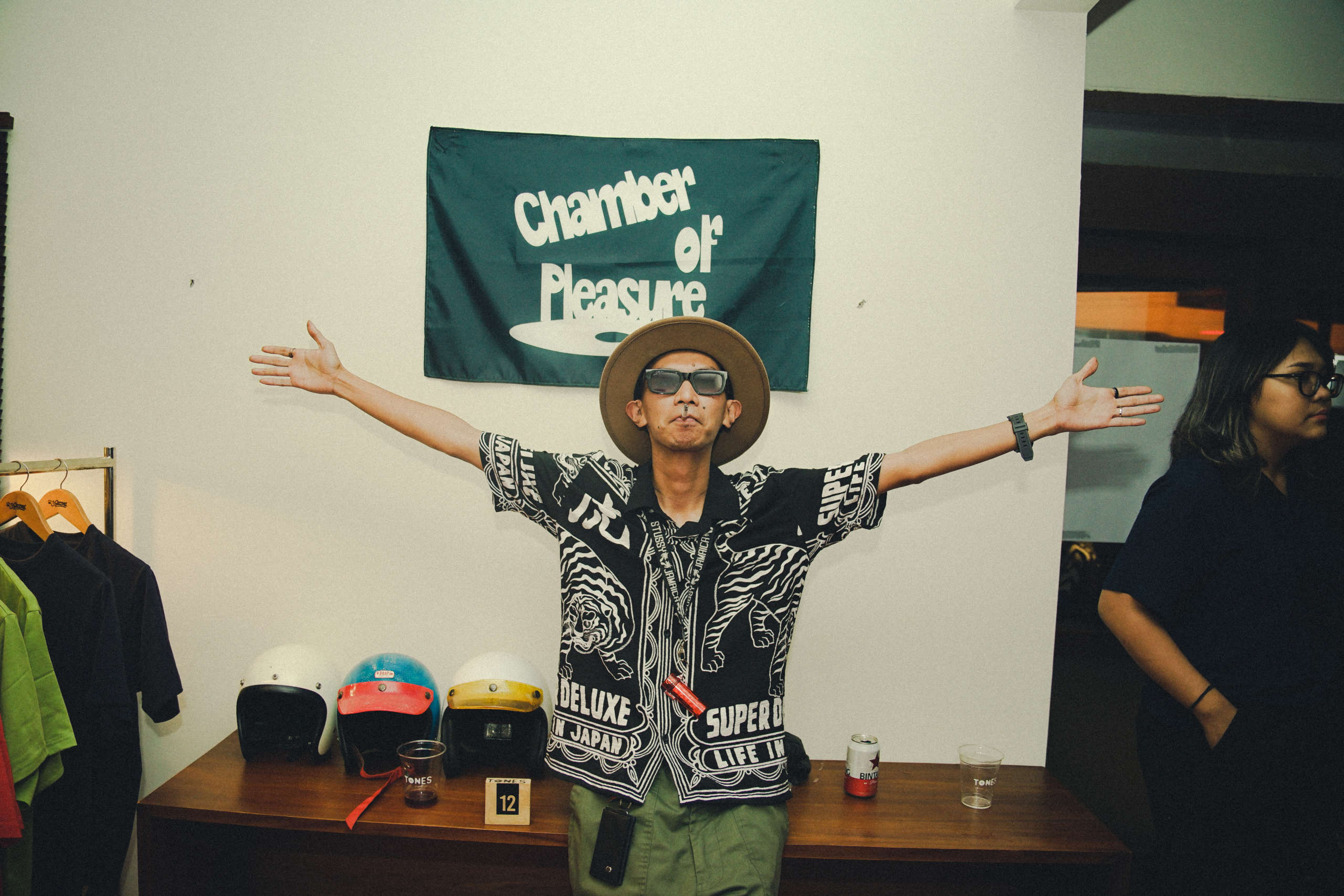 Di tengah pertengahan tahun ini, Moutley mencoba membuat beberapa rangkaian movement dan telah menjadi pelindung dari berbagai hawa nafsu, terutama bagi mereka yang sangat mencintai musik. Sebab kini, merek telah menjadi sebuah perwakilan untuk hari demi hari, nggak hanya sebagai sebuah pakaian, namun kini merek telah menjadi sebuah penyampaian untuk cara lo hidup di setiap harinya.

Dalam acara yang di gelar pada hari Sabtu (27/05/2023) lalu di Tones No 6, Moutley telah mengumpulkan sekelompok orang dari pekerjaan dan gaya hidup yang berbeda tanpa melihat perbedaannya antara satu dan lainnya. Sebab, Moutley percaya semua orang sama dan setara.

Mengumpulkan orang-orang di suatu tempat dan mendengarkan musik bersama-sama adalah hal yang sangat indah. Nggak ada yang perlu di pikirkan, santai saja, dan nikmati kesenangannya. Itulah kenapa, Moutley menyebutkan sebagai 'Chamber of Pleasure'.

Tujuan dari 'Chamber of Pleasure' tidak lain dan tidak bukan ialah untuk mengembalikan saat-saat indah yang kita rasakan yang telah memudar. Melalui 'Chamber of Pleasure' juga, Moutley sangat ingin membagikan kegembiraan kepada orang-orang melalui musik. Temukan kebahagiaan lewat tarian, bagian dan rayakan kehidupan yang lo jalani saat ini. Ingatlah hari ini, ingatlah kalo lo lebih bahagia dari apa yang lo sedari. Find your pleasure!

Dengan menjunjung tinggi kebahagiaan dan canda tawa, di acara pertama Moutley memutuskan untuk menggandeng seorang musisi bergejala reggae yang akrab disapa Namoy Budaya, dan seniman asal Jakarta, Muklay serta selected tunes DJ performance dari mereka.

Untuk jangka panjang, Moutley juga memutuskan bahwa 'Chamber of Pleasure' akan melakukan perjalanan dari kota ke kota dan melakukan kolaborasi bersama artis-artis ternama!