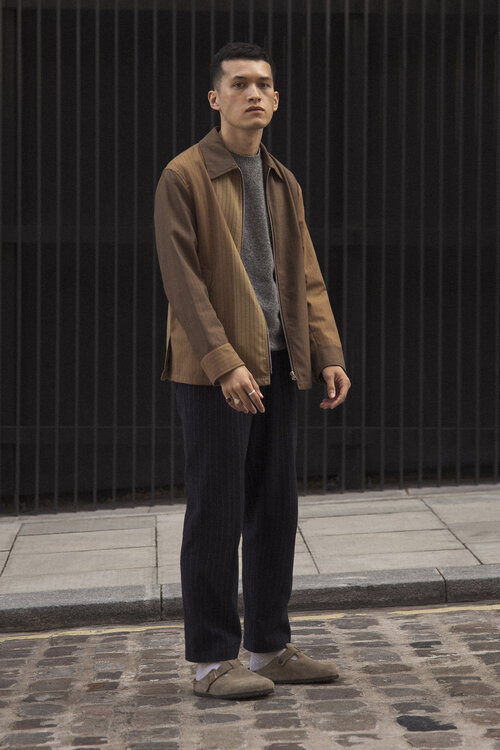 Pasti kalian ngga asing sama alas kaki yang dipake orang-orang di atas ini kan?
Kabar baik untuk kalian pecinta sendal clog, sebab Birkenstock belom lama ini meluncurkan versi EVA dari siluet ikoniknya yang menjadi idaman banyak orang, Birkenstock Boston! Alas kaki ini sempet jadi fenomena fashion belakangan ini, karena kenyamanan serta styling yang mudah. Namun, harus kita akui kalo produk ini kinda pricey bagi sebagian orang (US$158 for a pair of sandals). Maka dari itu, Birkenstock memutuskan meluncurkan versi EVA yang menawarkan kenyamanan yang sama dengan lebih terjangkau.

Pembuat sendal asal Jerman ini sadar bahwa Boston punya banyak penggemar di seluruh dunia. Mereka memutuskan untuk mengeluarkan versi lite-nya menggunakan bahan EVA yang udah sering digunakan Birkenstock pada banyak siluet mereka. Selain kenyamanannya, penggunaan bahan ini juga bisa menyasar market yang menginginkan produk yang lebih affordable.
Bagi yang belum tau, EVA adalah spons sel tertutup yang terbuat dari Ethylene-Vinyl Acetate dan karet. Polimer kompon karet menghasilkan pemanjangan dan ketahanan yang lebih baik daripada busa EVA biasa. Ini tahan terhadap asam, basa & bahan kimia dan memiliki karakteristik daya tahan, tidak menyerap air, ringan, kemampuan bentuk yang baik dan fabrikasi yang mudah.
Dibandingkan versi original-nya, produk ini mempunyai diferensiasi harga yang cukup jauh seperti produk EVA lainnya. Walaupun begitu, kalian bisa merasakan kenyamanan sendal ini out of the box tanpa harus break-in dulu. Dibanderol dengan harga US$59.95, sendal ini merupakan paket ekonomis buat kalian yang nyari clog yang fenomenal itu!
Jangan lupa infoin mimin kalo udah masuk store Indonesia yak!