Burgerkill akan kembali mengadakan tur Eropa dengan tajuk "Roar of Chaos European Tour 2022".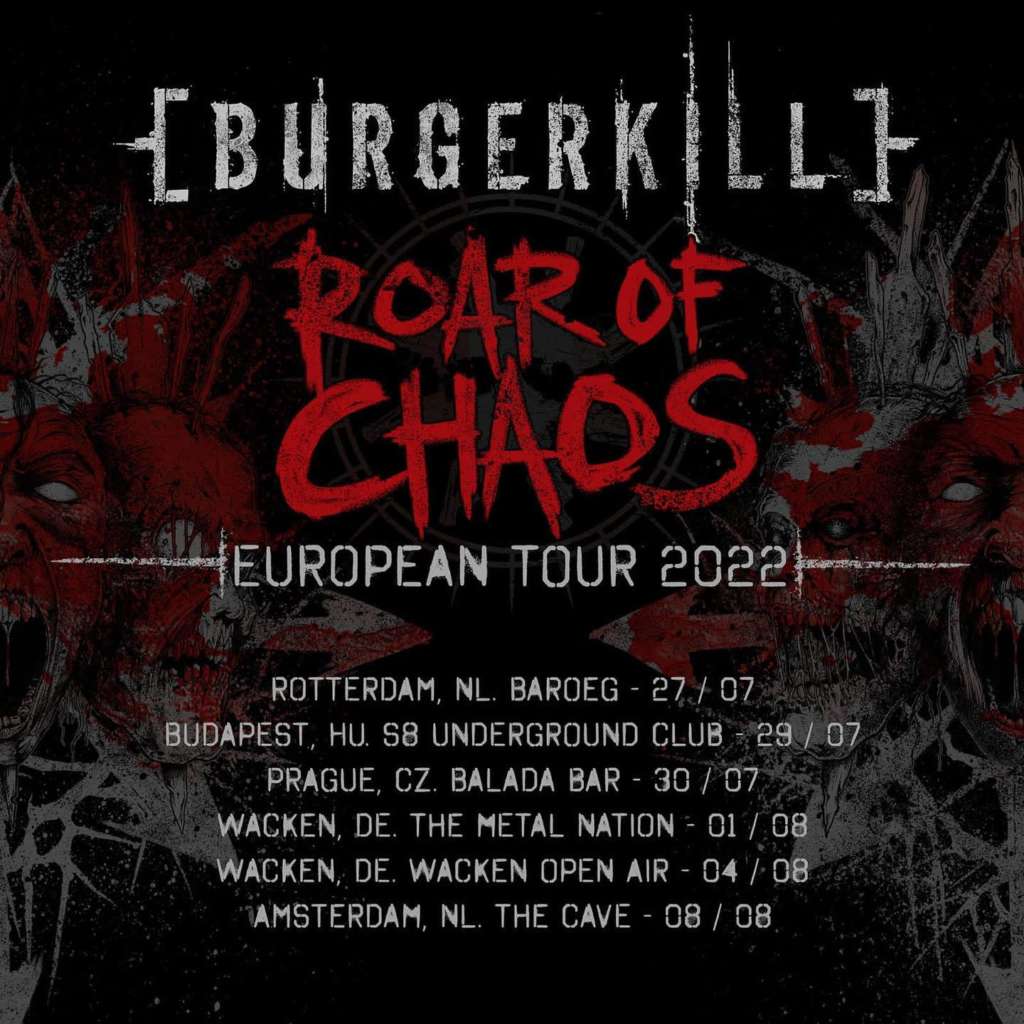 Rencananya, band asal Bandung ini akan menyambangi negara Belanda, Republik Ceko, Hungaria, dan Jerman. Burgerkill juga akan tampil untuk kedua kalinya di festival metal legendaris Wacken Open Air di Jerman. Burgerkill merupakan band metal Indonesia pertama yang manggung disana.
Jadwal manggung pertama mereka di mulai tanggal 27 Juli di Rotterdam, kemudian 29 Juli di Budapest, lanjut 30 Juli di Prague. Setelah itu mereka bakal manggung di acara Wacken The Metal Nation pada 1 Agustus sekalian lanjut Wacken Open Air tanggal 4 Agustus di Jerman, kemudian mereka bakal kembali ke Belanda untuk menyelesaikan turnya di Amsterdam pada 8 Agustus.
Penampilan pertama Burgerkill di Wacken pada 2015 silam mendorong band-band metal lainnya untuk bisa tampil di event legendaris tersebut juga seperti Beside, Down For Life, Jasad, Taring, dan yang terbaru adalah Voice Of Baceprot.