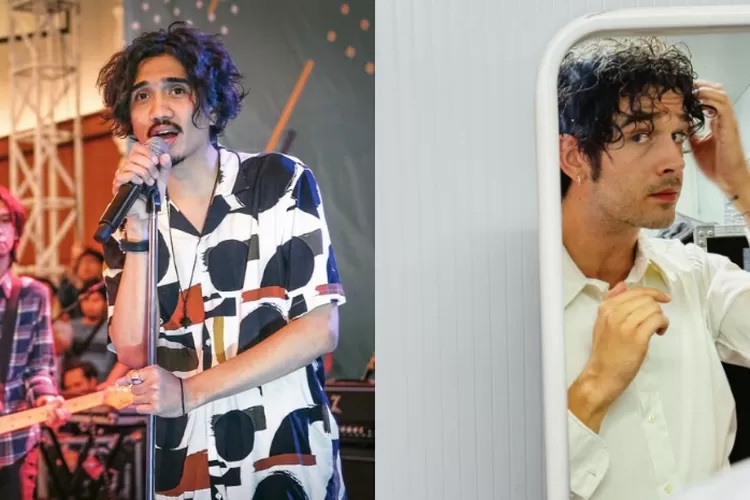 Pentolan band Sheila on 7 (So7), Akhdiyat Duta Mojo alias Duta, menyinggung persoalan kejadian band The 1975 saat mereka tampil di panggung utama We The Fest (WTF) 2023 di hari ketiga silam.
Di atas panggung saat opening, Duta sempat menyapa para penonton dengan singkat dan menyentil perihal momen kontroversial yang mengatasnamakan vokalis dari The 1975, Matty Healy yang mencium bassist bandnya sendiri, Ross MacDonald. Kejadian yang nggak mengenakkan fans ini digelar di Good Vibes Festival di Kuala Lumpur, Malaysia, Jum'at (21/7) lalu.

Selain menyindir kelakuan vokalis The 1975, Matty Healy di pembukaan, momen lucu pun juga sempat hadir, ketika Duta berkelakar dengan Adam (bassist So7), "Tadi ada yang cerita sama saya, katanya wondering, jangan-jangan ntar Duta nyium Adam lagi, katanya gitu. Saya kasih tahu ya, saya ya milih, masa Adam," ujar Duta yang turut diiringi gelak tawa penonton saat tampil di GBK Sports Complex, Jakarta, Minggu (23/7).
Beberapa momentum atas kesebalannya juga berhasil dilancarkan oleh vokalis band asal kota Yogyakarta itu, terlebih ketika saat momen di lagu pertama selesai, Duta sempat memperkenalkan nama band Sheila on 7 dengan bahasa Inggris berlogat British, negara asal The 1975 terbentuk.
"Sehat semuanya? Perkenalkan, kami Sheila f**kin' Seventy Five!"

— Duta, vokalis Sheila on 7
Sebelumnya, pihak dari panitia WTF 2023 juga sempat mengumumkan, The 1975 batal manggung di We The Fest 2023 pasca kelakuan kontroversi dari sang vokalis Matty Healy yang mencium basisnya, Ross MacDonald, di Malaysia.

Usut punya usut, Healy mengungkapkan protesnya terhadap kebijakan dari Pemerintah Malaysia yang melarang keras tindakan LGBT, tentunya ini bertentangan dengan prinsip musisi Inggris tersebut. Lagian juga gimana sih Healy, beda negara ya beda budaya dong bro, hadeh.
The 1975 juga nggak hanya batal manggung di WTF 2023 di Jakarta, tetapi juga di Taipei, Taiwan, yang akan digelar pada 25 Juli mendatang. Sebagai pengganti obat dari kekecewaan untuk penonton yang sudah hadir, panitia WTF 2023 akhirnya menunjuk Sheila on 7 dan juga rapper A$AP Ferg untuk meramaikan line–up di hari terakhir.