YO! Sobat DB, Kenalin gue Dalu a.k.a #masdalu mimin Darahkubiru dan kali ini gue mau bahas brand denim lokal asal Bandung nih. Yaitu Firebird, makin kesini makin kesana brand satu ini mampu membuat produk yang jauh lebih detail dan berkualitas. Industri fashion di Indonesia saat ini sedang berkembang. Dari tahun ke tahun industri fashion terus mengalami peningkatan. Pada 2017 tercatat bahwa industri fashion di Indonesia berkontribusi menyumbangkan PDB (Pendapatan Domestik Bruto) nasional sebesar 3,76 persen, dengan nilai ekspor mencapai USD 13,29 miliar.
Denim Firebird terkenal dengan konstruksi berkualitas tinggi dan warna pudar yang tak tertandingi salah satu denim indigo selvedge 16 oz. Workshop mereka baru-baru ini merinci langkah-langkah spesifik untuk mencapai tampilan, detail dari produk-produk mereka. Pengalaman denim Firebird adalah sesuatu yang istimewa, dan bukan hanya soal terlihat bagus di luar. Kain dan teknik konstruksi dulunya merupakan sesuatu yang benar-benar unik dan detail yang luar biasa.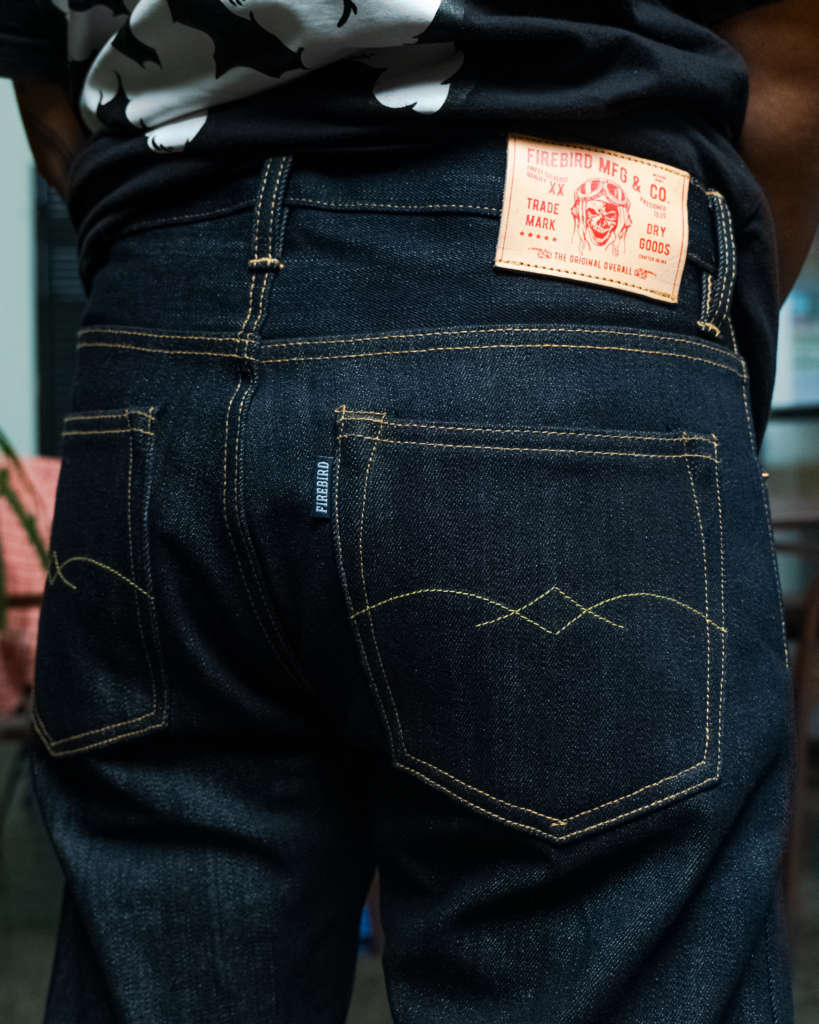 Siapa yang di sini udah punya produk dari Firebird nih? Buat yang baru mau cari-cari denim lokal lo wajib simak kualitas dan detail dari Firebird. Apalagi sekarang udah banyak juga brand denim lokal yang kualitasnya bisa diadu dikancah internasional. Karena banyaknya pilihan brand lokal, lo sebagai pecinta denim kadang agak bingung ketika memutuskan membeli denim. Tapi ada satu hal yang pasti banget jadi pertimbangan, yaitu kualitasnya.
FIRST IMPRESSION

Ketika tahu bahwa Firebird secara eksklusif membuat denim dengan jenis katun khusus, serta secara eksklusif Firebird telah memperkenalkannya pada tahun 2018. Kain ini telah menjadi karakter denim khas dari Firebird sejak saat itu. Nggak bisa diremehkan, bisa dibilang bahwa bahan ini sangat istimewa. karena kisah latar belakang di balik denim ini sangat panjang, Firebird benar-benar membuat pengalaman gue menngunakan denim "The Red Tails MK II" sangat memiliki nilai lebih karena dengan hasil serta detailnya yang sangat baik.

MATERIALS AND SPESIFICATION
16 oz Indigo denim sanforaized.
100% Cotton.
Japanese YKK double prong Steel copper button.
slim cut.
Diamond FIREBIRD style arcuate in yellow thread.
Blue tab by FireBird MFG.
Z stitch on woven by FireBird MFG.
Front rivet: (big size) 100% copper YKK washer-burr rivets, made in Japan.
Hidden Rivet: (small size) 100% copper.
YKK rivets made in Japan.
Leather patch blue inked.
Raised Belt loop and Raised Back pocket.
Triangle stitched on Back pocket and coin pocket.
Classic method of one way sewing backpocket (Opening backpocket Rope inside).
Vintage style waistband stitch (chainstitched on lower / single needle stitched on upper).
Interlock stitch inseam construction.
Chainstitched Hem with two tone thread different colors.
Open seam selvage line construction.
100% made by hand.

Buat lo pecinta denim, sepertinya wajib punya koleksi Firebird Red Tails MK II ini deh. Lo bisa membeli produk Firebird secara online melalui official store mereka atau melalui e-commerce untuk informasi lebih lengkap lo bisa ikuti instagram mereka di @firebird.mfg ya!