Halo sobat DB! Kembali lagi bersama gue di segmen honest review nih! So, pada kesempatan kali ini gue mau kembali me-review sebuah outer, habis kalo dilihat-lihat artikel sebelumnya banyak bahasan tentang outer jadi gue tambahin deh, biar lo banyak pilihan outer! Nah, lo pasti udah nggak asing lagi kan sama brand ini, salah satu brand asal Bandung yang eksis hingga saat ini yaitu Humblezing. Memiliki lebih dari 50 artikel, Humblezing justru telah mencuri daya tarik pasar luar Indonesia. Penjualan Humblezing saat ini sudah sampai ke Skotlandia, Kanada, UK, dan Hongkong. Oke tanpa basa-basi lagi jadi gue akan melakukan honest review Blossom Shawl Polar Khaki salah satu artikel dari Humblezing, jadi lo harus baca sampe kelar ya, biar lo nggak penasaran dengan produk-produk yang dibuat oleh Humblezing ini!
---
FIRST IMPRESSION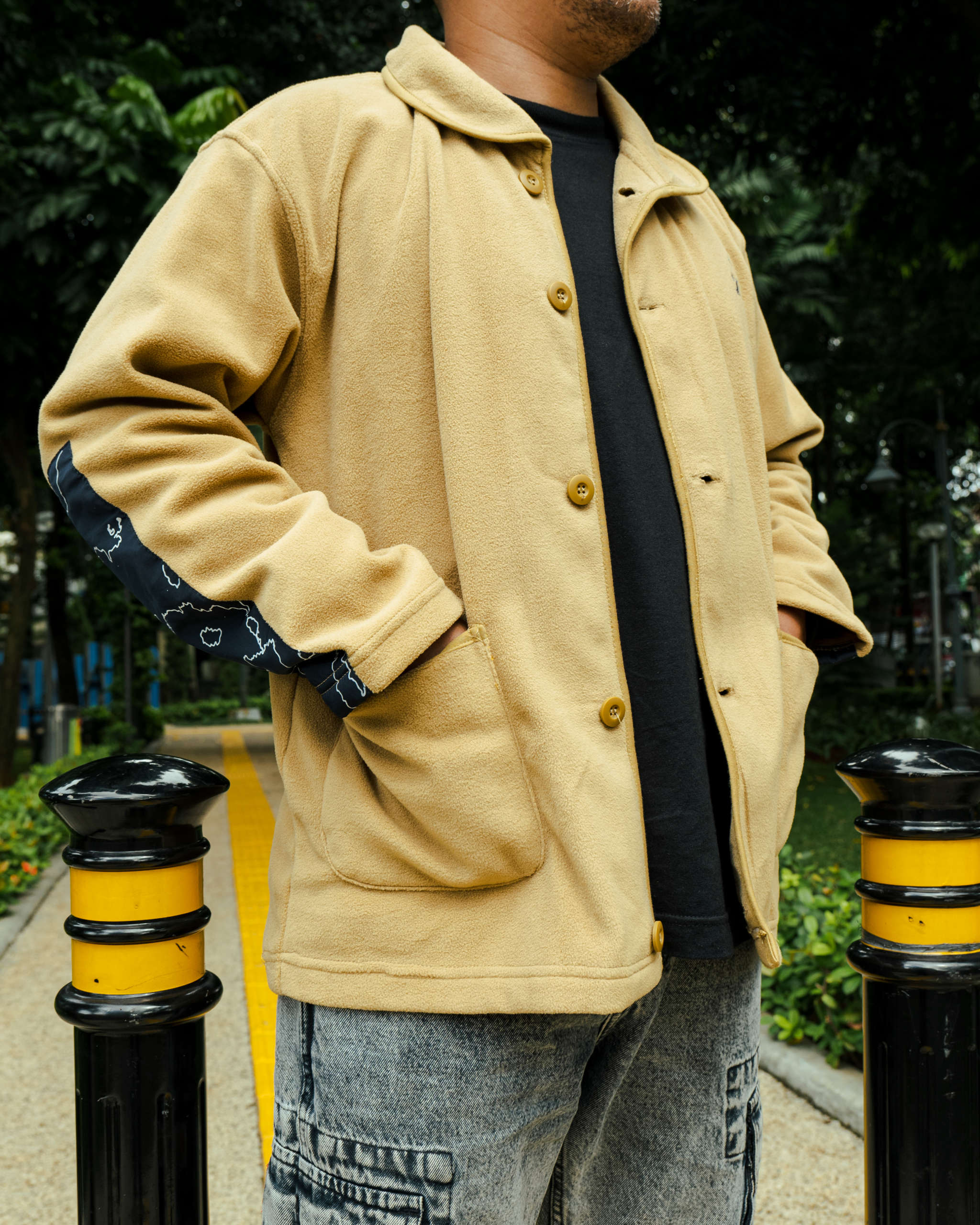 Humblezing memang nggak pernah salah, dengan mengusung "Modern Adventurewear" dimana Humblezing membuat alam bebas lebih menyenangkan, dengan estetika dan fungsionalnya yang santai. Tampilan modern serta praktis yang beririsan antara aktivitas outdoor tradisional dan gaya hidup perkotaan. Cocok banget buat gue yang senang beraktivitas di luar ruang dan hidup diperkotaan, "City Child" menggunakan outer Blossom Shawl Polar Khaki dalam keseharian membuat gue menyenangkan sekaligus fashionable.
DETAIL

Blossom Shawl Polar Khaki dirancang untuk menahan paparan sinar matahari dan menghangatkan badan kita dengan kondisi cuaca yang saat ini sedang memasuki pancaroba alias mendung, hujan, lalu kembali panas terik matahari. Dibuat dari bahan bulu kutub yang lembut serta hangat, dilengkapi dengan dua saku depan, serta kancing berwarna di tengahnya, lalu dihiasi branding bold khas Humblezing di bagian dada, memamerkan kerah "shawl" dengan trim berusuk untuk menjaga agar tetap keep the chill out.

Fabric : Polar Cotton
Lining : Unlining
Pockets : Two patch pockets
Closure : Full button closure
Fit : Oversized Fit
Level : Mid-Weight (Suitable for windy and rainy climates)
Others : Embroidery details and Shawl Collar
---
CONCLUSION

Buat lo yang emang demen banget berpenampilan modern dan praktis, yang berdekatan antara aktivitas outdoor dan bergaya hidup perkotaan, Humblezing salah satu brand yang sangat bisa mendukung lo. Setelah gue menggunakan artikel Blossom Shawl Polar Khaki ini merasa didukung oleh Humblezing, bahan yang nyaman untuk keseharian, detail produk yang dipikirkan secara matang, dengan fungsionalnya Humblezing memang pilihan yang tepat. Blossom Shawl Polar Khaki dengan potongan yang pas untuk santai dan detail dengan tampilan yang berani, dengan menambahkan bahan lain di bagian lengan, dan yang terpenting Blossom Shawl Polar Khaki dirancang untuk menahan semua jenis kondisi cuaca. Ya gue sih menyarankan buat lo yang mau berpenampilan lebih eye catching, dan suka dengan detail, fungsi yang kece lo wajib punya produk dari Humblezing gaes! Langsung aja lo kunjungi website atau e-commerce Humblezing sekarang!