Brand legend asal Jakarta, Footurama berkolaborasi dengan sebuah media sepak bola ternama, The Soccer Tribune merilis sebuah kaos kolaborasi spesial bernama "Dream Team".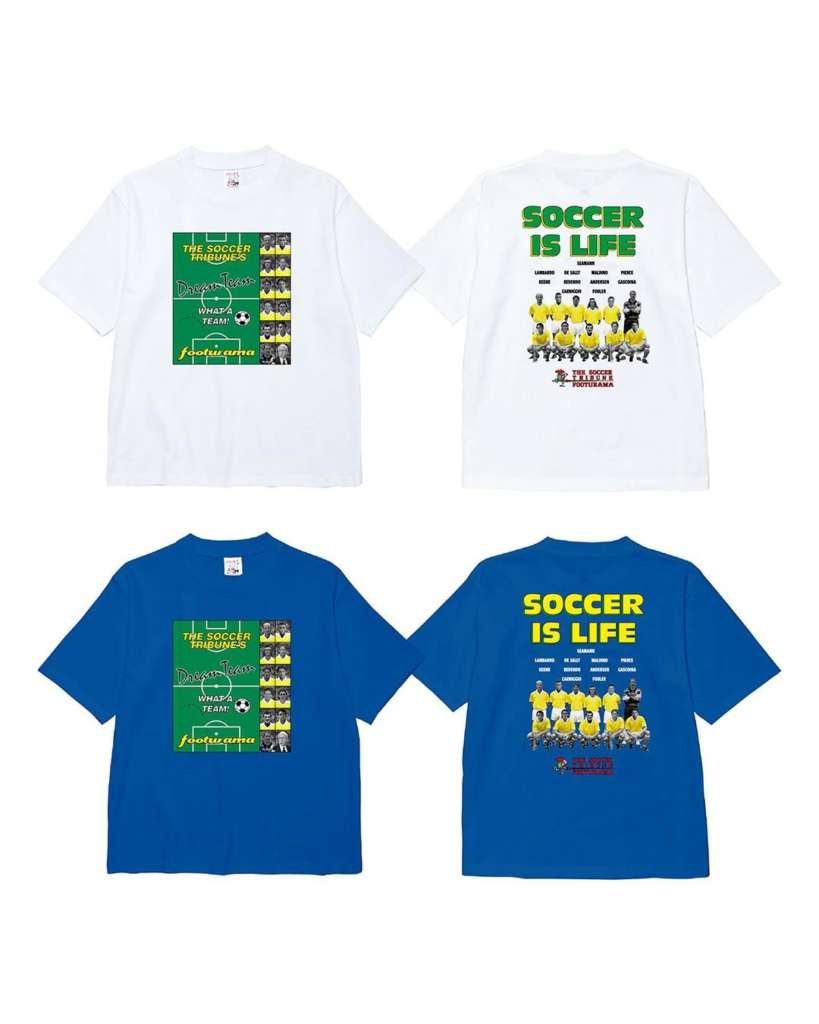 Bagi yang belum tau, The Soccer Tribune merupakan akun media sepak bola dengan fokus "Bring back nostalgia football", khususnya di era 90'an saat kita tumbuh dan mengenal dunia sepak bola. Mengusung slogan "Remembering the good ol'days", mereka bertujuan untuk membawa dan mengumpulkan kembali memori dan momen nostalgia sepak bola era tersebut untuk dipersembahkan dan dinikmati kembali di era sekarang.

Hadir dalam 2 warna klasik, koleksi ini tentunya mengambil tema nostalgia era 90-an dengan menghadirkan desain ala video game klasik yang menampilkan pemain lawas ikonik macem Paolo Maldini, David Seaman, Roy Keane, dsb. Para pemain tersebut dirubah menjadi sebuah karakter video game sepak bola yang dipadukan desain yang reminiscing era tersebut. Di bagian depan dan belakang kaos ini punya artwork yang berbeda, dengan kata "Soccer Is Life" dan "Dream Team" sebagai tajuk utama dan penegas kolaborasi ini.
Dengan desain nostalgia ini mimin rasa koleksi ini layak banget untuk kalian yang ingin sekadar napak tilas memori indah kala itu. Bagi kalian yang berminat, koleksi ini udah tersedia di website Footurama ya!