Kurang dari seminggu ini gelaran bola basket populer di dunia, NBA akan bergulir. Saat ini, sedang diadakan preseason match antar tim yang berlansung sangat seru. Banyak hal menarik yang bisa kita dapatkan di musim 23/24 ini seperti menantikan aksi para bintang yang berganti tim, rookie fenomenal yang siap unjuk gigi, dan tentunya menebak siapa yang bakal juara musim ini! 
Masih dalam rangka menyambut musim baru, mimin mau rekomendasiin tontonan bertema bola basket di yang bisa kalian tonton karena bakal menambah wawasan serta mengungkap dinamika dan sisi lain dari olahraga ini.
Simak sampe habis!
---
The Last Dance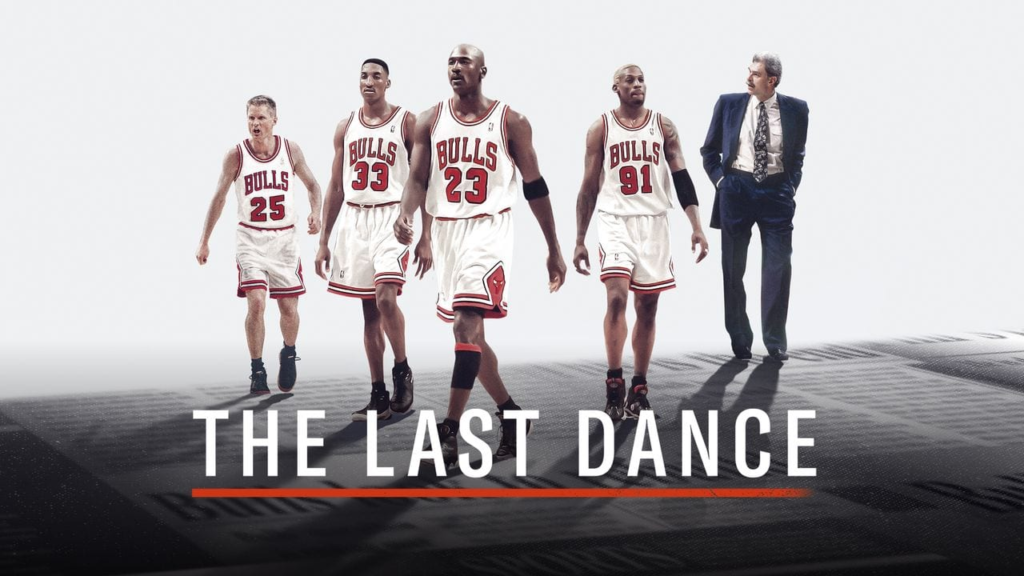 Rekomendasi pertama pada list ini tentu aja mimin memilih dokumenter yang mengangkat cerita dari the man who makes the NBA look cool, Michael Jordan!
Dokumenter ini mengupas secara lengkap perjalanan karir dari seorang Michael Jordan seperti the rise and fall of him, kontroversi dan cerita konspirasi yang merebak kala itu, serta sisi lain dari era kedigdayaan Chicago Bulls tahun 90'an. Semuanya dijelaskan secara detail di dokumenter berjumlah 10 episode ini!