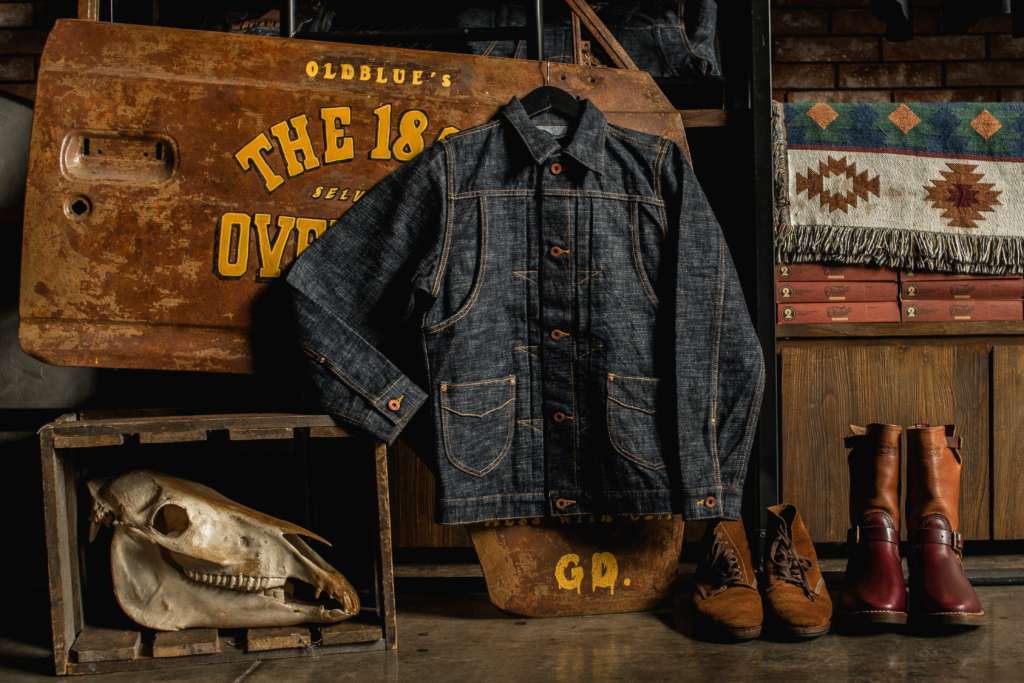 Kabar menggembirakan datang dari Oldblue Co. yang baru-baru ini menghadirkan kembali their oldest denim jacket patterns yaitu The Work Jacket Type II yang udah jadi signature mereka dari tahun 2016. Sesuai namanya, jaket ini mengusung siluet paling 'modern' dibanding siluet lain yang diproduksi Oldblue, berdasarkan desain dan utilitas yang mereka sematkan.

Bagian fundamental dari tipe jaket ini adalah 2 buah kantong dengan ukuran yang cukup besar di area dada yang fungsional dan sebagai penambah layer pada jaket ini. Selain membuat barang bawaan kalian aman, juga membuat kalian nyaman menggunakannya! Selain itu, terdapat tambahan shoulder gusset dan dan cinch back untuk fleksibilitas penggunaan dan mobilitas.
Pada rilisan kali ini, Oldblue Co. menggunakan signature fabric mereka yang sudah terbukti kualitasnya yang dikembangin bareng Atlantic Mills dari Thailand, yaitu 18 Oz Over-slub Selvedge Atlantic. Fabric ini tercipta dari special slub yarn yang dibuat menggunakan US Cotton, yang dipintal di Jepang, and finally woven and loomed in Thailand. Kali ini mereka melakukan one-wash treatment untuk kenyamanan saat initial wear. Cocok banget bagi kalian yang lagi nyari denim jacket fungsional!
Bagi kalian yang berminat, produk ini sudah bisa kalian dapatkan di harga IDR 2.450.000,- di webstore resmi mereka!