Ketika kita berbicara tentang denim Jepang, merek yang satu ini memang tidak bisa diragukan lagi soal kualitas produknya. Siapa sih di sini yang ngga kenal "The Strike Gold"? Salah satu brand asal Kojima Jepang yang didirikan oleh keluarga Hamamoto ini telah memfokuskan semua usahanya untuk memproduksi denim selama lebih dari 10 tahun. Tohru Hamamoto yang ditunjuk sebagai chief The Strike Gold ini, terus mencari kesempurnaan dalam setiap produknya. Seperti yang kita tahu, semua produk yang di produksi oleh The Strike Gold ini mendominasi denim yang berat, kaku, juga karakter tekstur yang unik.

Nah baru-baru ini The Strike Gold merilis sebuah produk denim jeans yang punya bobot mencapai 24.8 oz, dimana ini merupakan celana jeans yang paling berat dalam sejarah The Strike Gold. Didesain secara khusus untuk para denim enthusisast yang menyukai tantangan dalam mengenakan sebuah pakaian celana jeans yang tebal juga berat. Tidak hanya itu, jeans ini juga diciptakan lebih keras dari bahan lain sebelumnya, dengan begitu mereka memberi nama artikel ini "The Strike Gold Extra Hard Series" yang diperuntukkan bukan kepada orang yang lemah.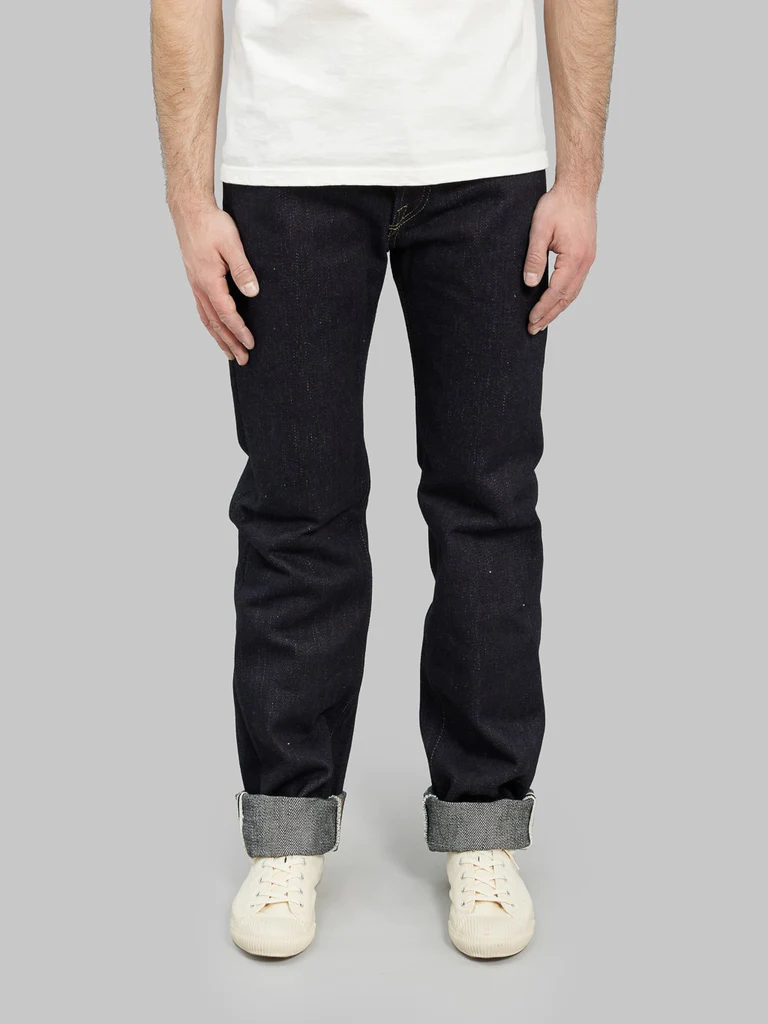 Jeans ini menampilkan regular fit klasik dengan midle rise, kain ini dibuat dari bahan terbaik dengan ultra-thick single yarn menggunakan mesin shuttle loom old-style yang dikerjakan oleh pengrajin terbaik. Jeans berbobot monster ini dibanderol dengan harga 304.96 EUR atau sekitar 4,9 Juta-an aja dan menurut gue worth to buy banget sih!