Selamat datang di segmen HRD – Hobi Rakyat DB!
Di segmen ini, kami ingin memberi apresiasi rakyat DB yang mempunyai hobi menarik dan berdedikasi terhadap hobinya itu. Hobi orang itu beragam, dan setiap orang punya cerita spesial dengan hobinya. Setuju ngga?
Edisi keempat ini kami menampilkan salah seorang rakyat DB yang tergabung di Discord kami, yaitu Audrio yang dikenal sebagai salah satu sosok di balik Aye & Co. Doi terkenal cukup aktif untuk membagikan koleksi dan edukasi seputar jam tangan di forum.
Langsung aja kita simak cerita menarik soal hobinya ini dari narasumber kita!
---
Introduction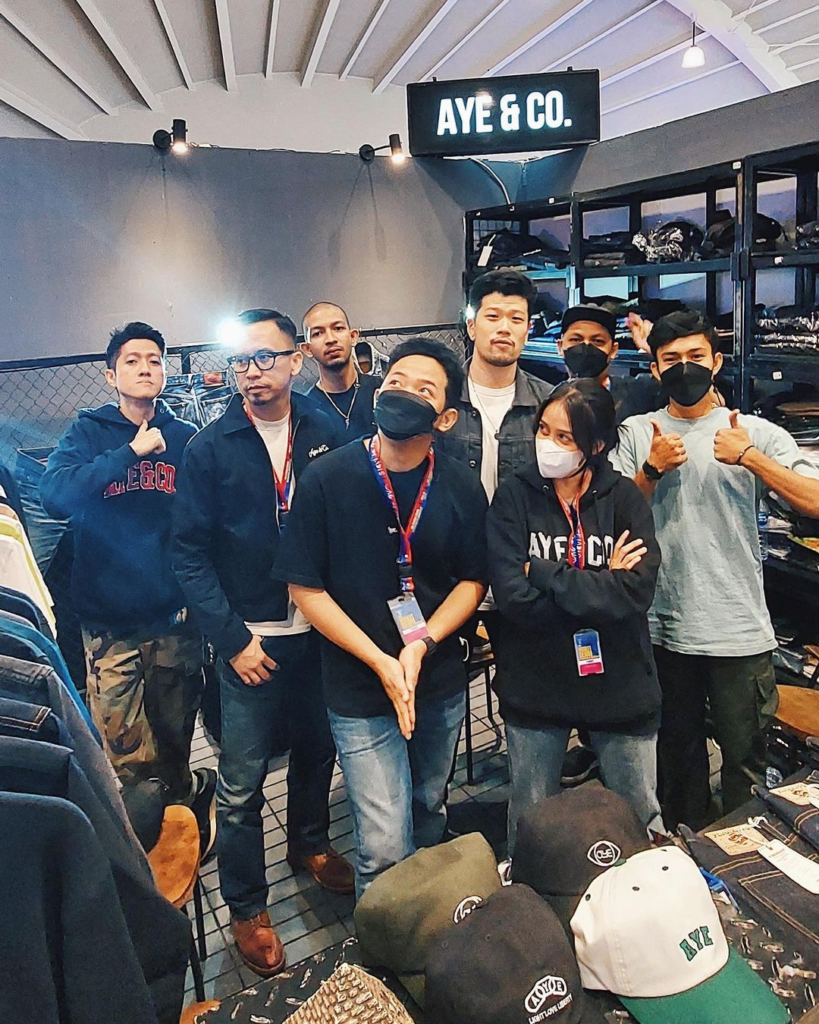 Halo gw Audrio, salah satu founder dari Brand denim & apparel AYE & CO.
The Beginning

Awal banget tertarik dengan jam itu saat dulu lihat banyak musisi yang gw suka pakai beberapa jam tangan yang lumayan bikin gw kulik apa yang mereka pakai, seperti Gabe Saporta pakai Vestal Dolby, kemudian beberapa musisi punk/emo yang disponsori Nixon membuat gw tertarik beli Nixon Player.

Tapi awal gw mulai tertarik serius dengan jam tangan saat gw lihat vokalis band gw pakai jam tangan Rolex Submariner Two Tone 16613. Vokalis gw itu Diego Shefa. Dari situ gw baru paham konsep jam tangan automatic, dan sejarah serta mechanism-nya. Kemudian, gw memutuskan untuk beli Seiko SKX 031.

Afterward, mulai lah kumpulin uang dan mencoba beberapa jam tangan yang lebih serius.
Uniqueness
Pengalaman yang menarik adalah sempat mencari jam tangan dari Blok M plaza, sampai ke Batu Tulis dan juga beberapa seller dari Kaskus. Dari situ coba ngobrol dengan beberapa pedagang seperti Anton Gloria Watch, Andre IDWX, Ferry Jamtangan Second, Maximus Watch, dll. Belajar dari mereka cara jual beli jam, sejarah jam, dan awal mereka bisa berkecimpung di bisnis ini.

Pengalaman menarik juga gw dikasih jam tangan oleh Simonzzo yang dia custom sendiri. Simonzzo sendiri adalah figur yang naik karena postingan-nya cukup nyeleneh karena ngebahas keresahan para pecinta horologi.

Ada juga project custom jam tangan AYE & CO memakai basic Submariner dan dibikin oleh @stph_dxtr.
Sempat jual beli juga dengan beberapa end user, dan memang benar kalau jual beli jam itu bukan berarti selalu untung besar, tapi build connection dengan orang-orang yang bisa dibilang kolektor dan ujungnya jam-jam tersebut muternya di circle itu-itu aja, karena dulu seller belum sebanyak sekarang dan belum ada social media seperti Instagram dll.
Best Acquisition

Untuk best acquisition dulu pernah dapet Daytona White APH Dial dan Lange One Ref 111.035 yang ujungnya di-flip juga dan nyesel banget terutama yang Daytona karena pas jual belum digoreng itu isu APH Dial.

Another best acquisition itu Black Bay 58, dan Submariner 116610LN.
Worst Acquisition

Worst acquisition itu Datejust 41 Two Tone Roman Matte Dial. ujung-ujungnya dijual rugi.
Do's & Don'ts!
Buat yang mau memulai koleksi jam tangan, cari aja jam yang cocok dengan selera lo, dan juga dari segi design dan mungkin fungsinya juga bisa membantu kegiatan lo sehari-hari.
Saran gw adalah pakai jam tangan yang punya arti lebih dari jam tangan atau sekedar untuk flexing, karena in the end a watch is just a watch, the same like the one in your smartphone.
Closing Statement
Harapan gw semoga harga jam tangan bisa turun hehehe.
Personal Treasures

Yang menarik, Audrio juga punya akun IG khusus yang menjadi personal gallery-nya dia untuk koleksi jam tangannya loh! Kalian bisa mampir ke akun @crownwinder88 untuk melihat seluruh koleksi lengkap dan perjalanan hobinya dia!
---
Untuk kalian yang sehobi dengan Audrio atau punya hobi lain yang gak kalah menarik, tapi bingung nyari wadahnya? Mending buruan gabung Discord Darahkubiru biar bisa sharing bareng rakyat DB dan tentunya untuk dapetin info seputar aktivasi DB, fashion & lifestyle update!