Akhirnya setelah gembar-gembor kontes denim di forum sejak pertengahan tahun 2009, kontes denim pertama di Indonesia berjalan juga. Dimulai dari februari 2010 dan akan berakhir pada tanggal 15 november 2010.  Peserta diperbolehkan untuk memakai jeans apa saja asal jeans tersebut masih raw/dry dan diwajibkan untuk meng-updaet perkembangan jeansnya seiring berjalannya waktu (minimal 1 bulan sekali). Kemungkinan pemenang akan diumumkan di Wall Of Fades tahun 2010 dan tentunya akan mendapatkan hadiah yang sangat menarik. Dan tidak lupa kontes ini disponsori oleh Selfedge dan darahkubiru.
Saat ini sudah terdapat 87 orang yang terdaftar untuk mengikuti kontes ini. Jumlah yang luar biasa menurut kami mengingat kontes ini baru pertama diadakan di Indonesia. Hal ini juga menunjukkan bahwa minat pada denim pada umumnya meningkat apalagi dalam 2-3 tahun terakhir ini.  Peserta kontes kali ini juga sudah siap dengan "amunisi" jeansnya masing-masing mulai dari brand-brand yang sudah well-known seperti Levi's, Nudie, Samurai, Flat Head, Skull, hingga ke brand lokal seperti VM, PMP, dan juga beberapa brand yang baru didengar seperti Elhaus dan Ruffneck. Sekarang tinggal bagaimana para peserta konsen dan tetap konsisten mengikuti kontes yang berjalan sekitar 10 bulan ini dan tentunya mengupdate terus perkembangan jeansnya masing-masing.
Kontes ini akan berjalan full online sebagaimana kontes-kontes denim di forum lain berjalan. Setiap peserta akan mengupdate perkembangan jeansnya masing-masing dan kemudian 3 juri akan menilai setiap update dari para peserta. Juri-nya pun tidak kalah mantap yaitu Mr. akamimi, Mr. Putra Perkasa, dan tentu saja Mr. Kiya Babzani dari Selfedge. Penilaian pada umumnya akan terdiri dari faktor-faktor penting dari tiap jeans seperti fading (termasuk hige/atari, tate-ochi), karakter jeans, dan dokumentasi dari jeans.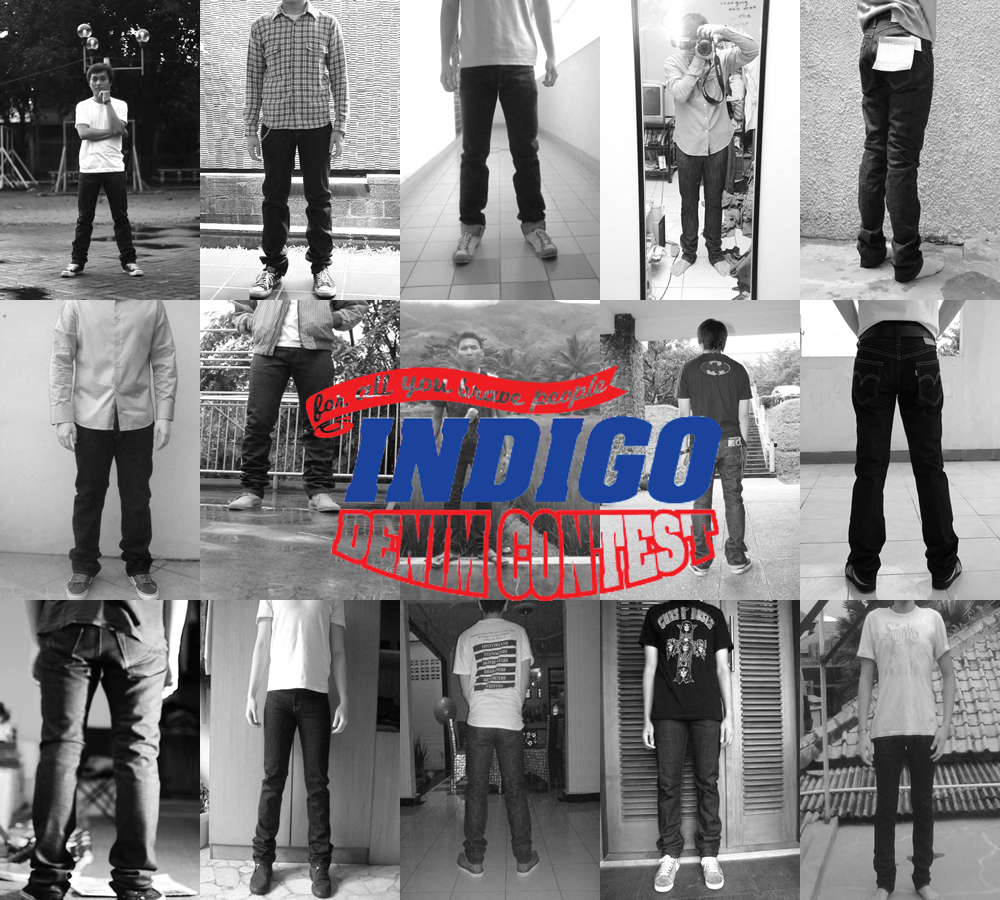 Staff darahkubiru ikut senang karena antusiasme para pecinta denim di Indonesia ternyata sangat besar terhadap kontes semacam ini. Jika anda tertarik untuk mengikuti perkembangan kontes ini, silahkan langsung join di forum kami dan lihat di sini dan berikan komen dan support anda terhadap para peserta di sini. Akhir kata, may the best jeans win.