The shirt was our attempt to capture the energy of urban life in a tangible way, reminding us of our interconnected stories and the richness of shared experiences.

room for air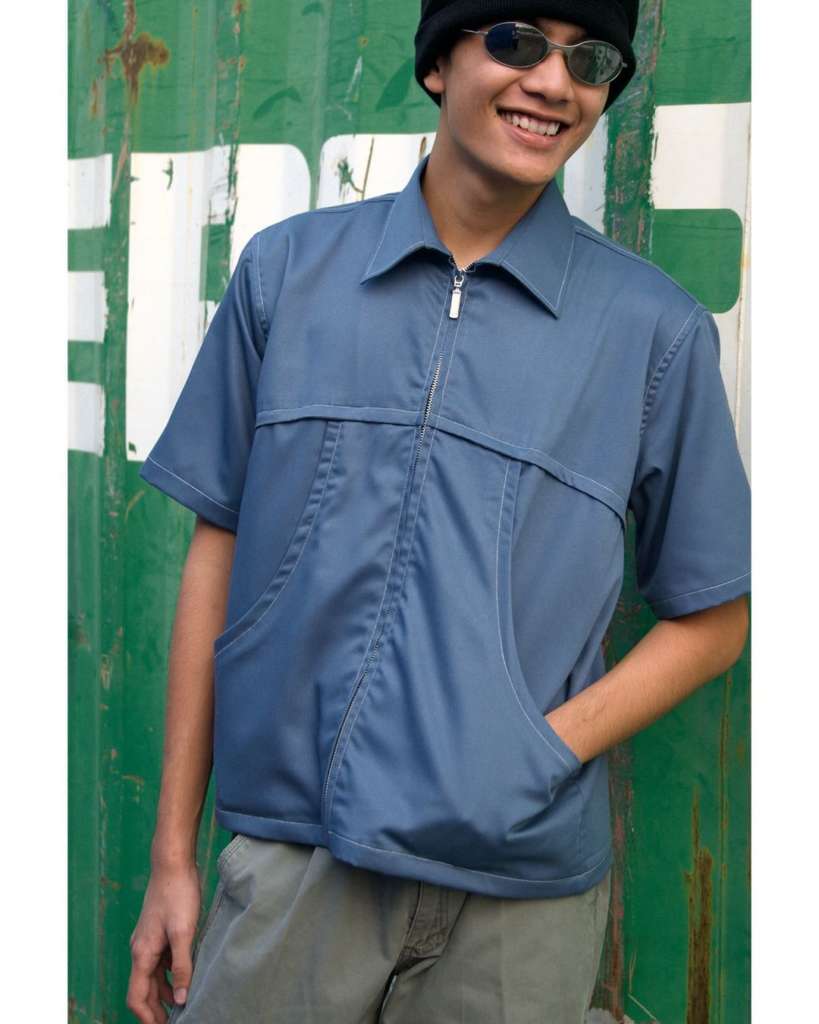 Room For Air baru aja ngerilis produk terbarunya yang terasa spesial karena menjadi satu-satunya produk yang diluncurkan mereka pada rilisan kali ini yang diberi nama 'intersect shirt'. Bagi yang belom tau, brand ini terkenal dengan rilisannya yang mengusung konsep urban dengan fungsional dan estetika yang keren nan minimalis.

Inspirasi utama mereka untuk kemeja ini diambil dari cityscape yang sangat beragam isinya, yang kuat dengan kesan dinamis dan kompleks. Maka dari itu, room for air membuat kemeja ini terasa urban feel-nya dengan berbagai panel dan pattern yang terasa complex sesuai inspirasi utama mereka. Yang menarik, mereka menyematkan zipper sebagai pengganti button yang bikin penggunaannya lebih effortless. Menurut mimin sih kemeja ini cocok banget buat kalian yang memperhatikan unsur fungsionalitas pada sebuah pakaian sih!
Produk terbaru dari room for air ini hadir dalam satu warna aja, yaitu warna biru yang adem diliat. Bagi yang berminat, produk ini udah dirilis dan bisa kalian dapetin di marketplace resmi mereka dengan banderol IDR 549k aja!