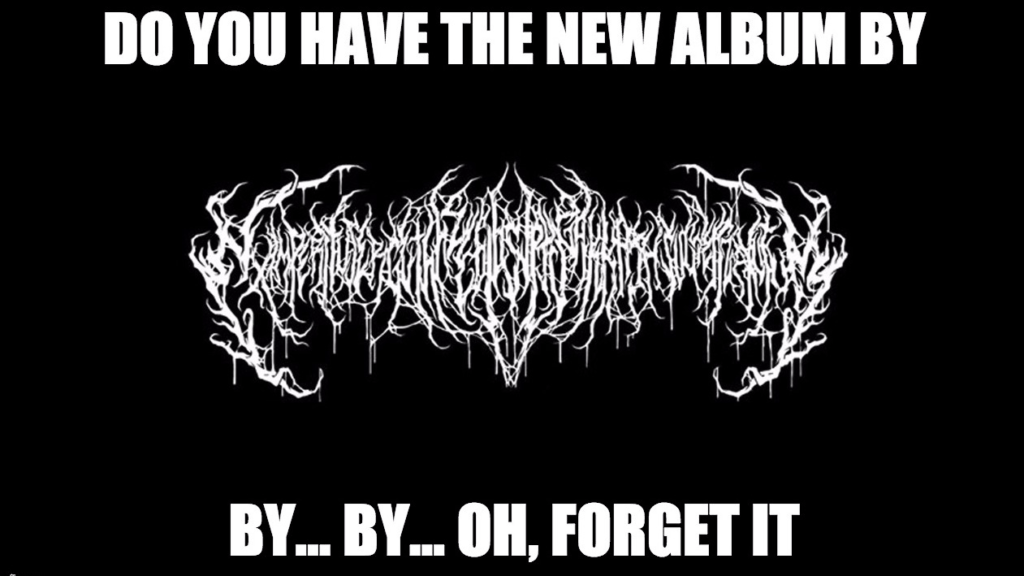 Kembali lagi membahas seputar musik cadas, kali ini kami ingin membahas kisah menarik dibalik nama keren sebuah band cadas di Indonesia! Biasanya, nama band memiliki arti tersendiri dan hanya penciptanya yang mengetahui maknanya kan? Di sini kami mau mencoba ngulik nih kisah atau fakta menarik dibalik penciptaan nama tersebut!
Cekidot gan!
---
PURGATORY

Band cadas pertama yang kami bahas pada artikel ini merupakan sekumpulan veteran yang sudah berkecimpung di skena permusikan Indonesia pada medio 90'an nih gan! Di belakang topeng serta penampilan yang terkesan seram, Purgatory sendiri dalam kamus berarti "tempat penyucian dosa", sebuah nama atau tema yang cukup 'religius' karena mereka sendiri memainkan musik metal yang berkisar tentang ajaran agama, khususnya religi Islami.
BURGERKILL

Band legendaris selanjutnya yang ingin kami bahas merupakan sebuah band yang masuk ke list 50 band metal terbaik versi majalah Metal Hammer tahun 2020, yaitu Burgerkill! Memang jika dirasa namanya yang cukup familiar, nama Burgerkill tercipta karena memparodikan nama sebuah restoran burger cepat saji terkenal, yaitu Burger King!
AVHATH

Kali ini kami mengangkat band yang sedang naik daun nih akhir-akhir ini, dan kebetulan kami sempat berbincang-bincang langsung bersama pentolannya, yaitu Avhath! Menurut penuturannya langsung, avhath merupakan sebuah lose translation dari kata 'of hatred' yang artinya 'akan kebencian', yang melengkapi persona kegelapan mereka melalui energi 'negatif' personilnya, seperti ritual membakar dupa yang sering mereka lakukan sebelum manggung. Hal tersebut bertujuan untuk mengusir energi negatif untuk memastikan bahwa hanya mereka energi negatif yang tersisa!
VOICE OF BACEPROT

Sebuah fenomena baru di skena permusikan Indonesia, VoB merupakan sebuah band trio wanita beraliran metal yang digagas pada tahun 2014. Band ini terbentuk oleh para personilnya sejak menempuh pendidikan di bangku sekolah, dan dinamakan oleh para pemudi asal Garut ini dengan nama Baceprot yang berarti berisik atau bawel, mempresentasikan musik yang mereka mainkan! Pada tahun 2021 kemarin, mereka melaksanakan tur keliling dunia yang bertajuk "Fight, Dream, Believe Tour" dalam rangka mempromosikan single mereka yang berjudul "God, Allow Me (Please) to Play Music".
SIKSAKUBUR

Band terakhir yang kami ulas mungkin terkesan yang paling seram nih! Terbentuk pada tahun 1996, nama Siksakubur dicetuskan oleh pendiri band ini, yaitu Andyan Gorust yang terinspirasi dari sebuah band legend asal Brazil, yaitu Sepultura yang bermakna kuburan!
---
Di balik kekerasan musiknya, terdapat sebuah makna atau pesan yang ingin disampaikan oleh band tersebut, tak terkecuali nama band yang mempunyai makna maupun kisah menariknya juga loh! Eits, tetep jangan sampe lupa buat kalian yang mau dapetin merchandise spesial kami yang berkolaborasi dengan Dannus, jangan lupa untuk submit style metal terkeren lo, dengan ikutin panduannya, dan menangin hadiah menariknya, dan yang paling penting jangan lupa untuk ajak temen-temen lo karena Bersama Bersuara Lebih Besar!