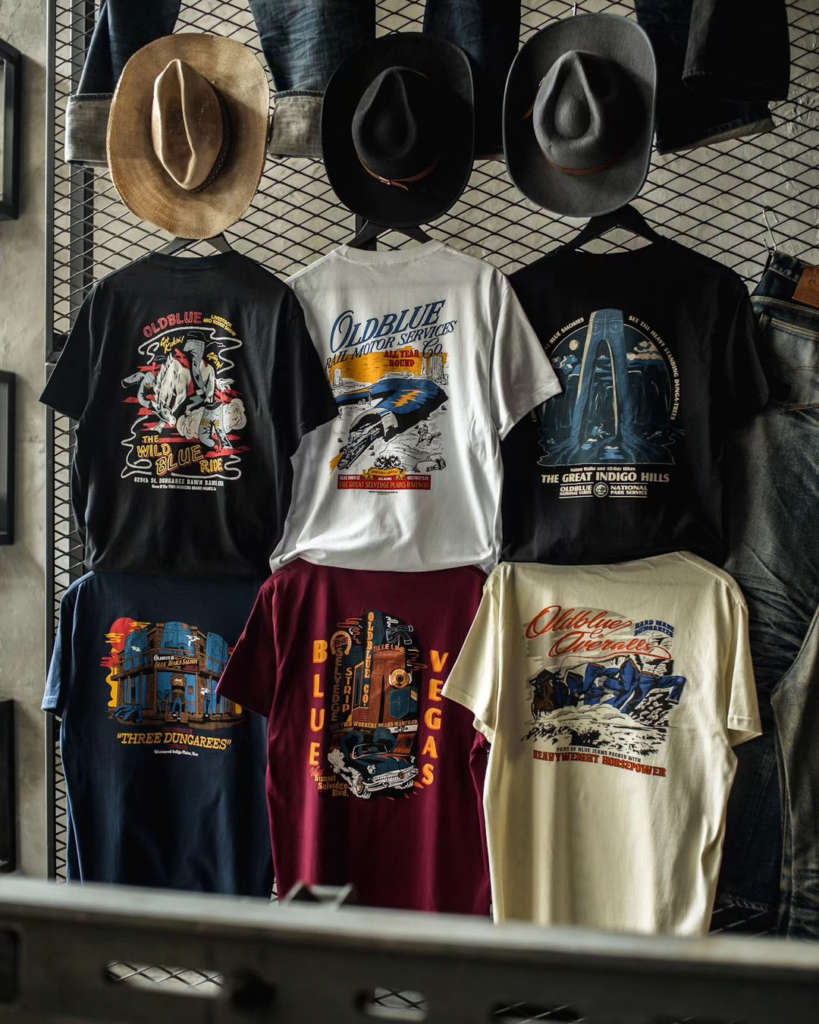 Awal bulan Mei ini Oldblue Co kembali merilis koleksi tees terbarunya dengan menggambarkan sisi denim yang lebih jauh dan melihat denim dalam segala hal. Entah itu dalam bentuk powerful carrige horses, big ol 'heavy-standin' trees, wooden piling, dan favorite saloon joint.

Dalam rilisan ini, Oldblue co ingin membangkitkan nafas kehidupan dan menyampaikan lebih banyak makna dalam sebuah karya pakaian pelengkap pada denim jeans. Dalam artian, denim jeans adalah personafikasi dari sosok yang tangguh akan kekuatannya, cara hidup yang keras, dan daya tahan yang cukup memotivasi para penggunanya dari dulu hingga sekarang. Dari nilai-nilai semacam itu, yang dianggap sangat kuat untuk diterjemahkan dan dituangkan ke dalam beberapa grafik tertentu yang dapat kalian lihat di bawah ini.

A medium weight knitting fabric, with no-side-seam construction. Better shape, better proportion, and better durability. While the graphic was printed using water-based ink, so you'll have that favorable worn-in look with wears and washes.

Oldblue Co
Seperti koleksi sebelumnya, Oldblue co masih mempertahankan signature tubular knitting fabric-nya yang sudah dipakai kurang lebih selama 12 tahun. Dengan begitu, Oldblue Co menawarkan rilisan special collection of '23 ini dengan harga IDR 275.000 yang bisa kalian beli melalui official webstore mereka ya!