Pada artikel kali ini, kami pengen nyoba ngasih inspirasi style dari punggawa band metal favorit kalian nih, yang pastinya bisa lo terapin untuk gaya sehari-hari dan untuk di-submit juga! Hayo, udah submit gaya metal terkeren lo belom? Sung cekidot aja buat liat style inspo-nya gan!
---
METAL SANTAI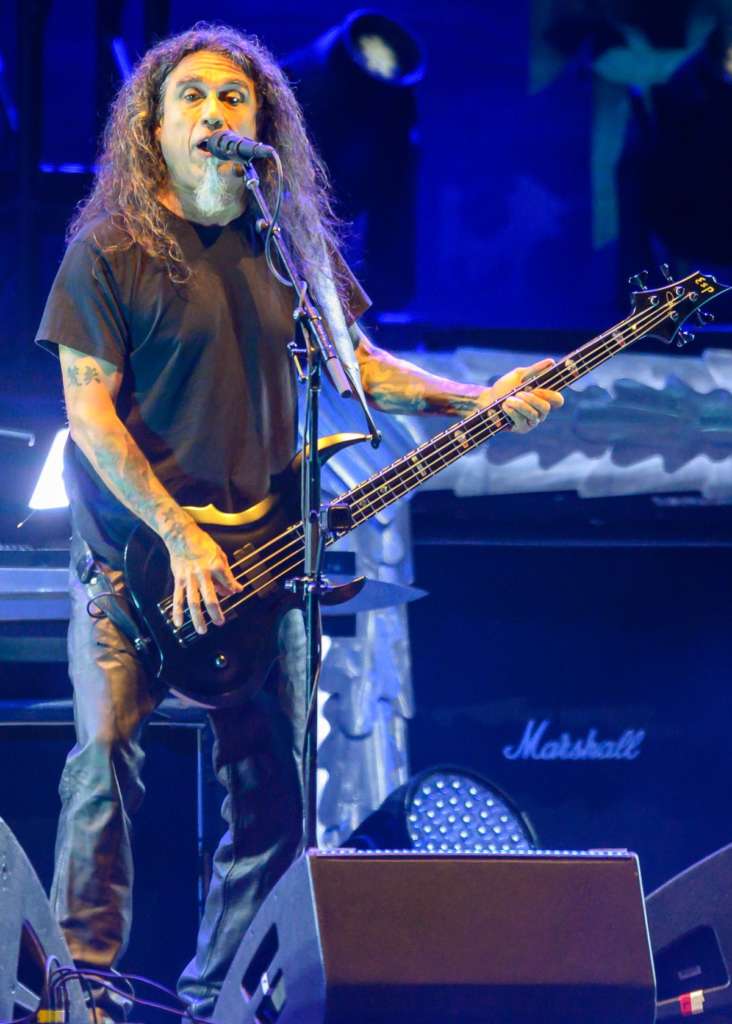 Untuk yang pertama, lo bisa nyontek style paling sederhana di style inspo kali ini nih, seperti yang cukup sering diterapkan oleh Tom Araya (Slayer) dan Joey Belladonna (Anthrax) nih. Style ini hanya memerlukan kaos berwarna hitam atau logo band favorit lo, lalu dipadukan dengan celana jeans berwarna hitam juga, setelah itu langsung deh berangkat ke gigs dan masuk ke moshpit!
METAL SPORTY

Selanjutnya, kalian juga bisa nih niru gayanya Jonathan Davis, pentolan dari Korn, yang pas manggung cukup sering gunain tracksuit dan trackpants loh! Seperti terlihat pada foto di atas, aksi panggung doi yang energik terlihat makin tambah sporty dengan outfit manggungnya! Selain itu, kalian juga bisa nerapin style-nya pentolan Noxa nih, yaitu Diegoshefa yang sering menggunakan fashion items yang keren dan sporty di kehidupan sehari-harinya, seperti terlihat pada foto di atas doi terlihat menggunakan racing jacket yang akhir-akhir cukup rame di skena fesyen Indonesia nih gan!
METAL 1/2 SANTAI

Nah, masuk ke stye inspo yang terakhir nih, sebenarnya ngga terlalu banyak perbedaan dengan style yang pertama, tapi pada style ini menggunakan kemeja dipadukan dengan celana jeans! Style ini cukup sering diterapkan oleh pentolan metal favoritnya mimin drz nih, yaitu Dave Mustaine dari Megadeth, serta Ronnie James Dio dari Black Sabbath yang dikenal sebagai orang yang mempopulerkan sign of the horns gesture loh gaes!
---
Sekian inspirasi style yang dapat kami berikan pada konten kali ini, yang bisa kalian terapkan untuk style sehari-hari, dan tentunya juga untuk ikutan submission gaya metal terkeren kalian! Jangan lupa, buat kalian yang mau dapetin merchandise spesial kami yang berkolaborasi dengan Dannus, jangan lupa untuk submit style metal terkeren lo dengan klik link ini, ikutin panduannya, dan menangin hadiah menariknya, dan yang paling penting jangan lupa untuk ajak temen-temen lo karena Bersama Bersuara Lebih Besar!