Hari gini brand-brand denim udah makin banyak bermunculan. Apalagi sekarang udah banyak juga brand denim lokal yang kualitasnya bisa diadu di kancah internasional. Karena banyaknya pilihan brand tersebut, kita sebagai pecinta denim kadang agak bingung ketika memutuskan membeli denim. Tapi ada satu hal yang pasti banget jadi pertimbangan, yaitu harga. Nah, berikut ini Mimin mau ngasih rekomendasi denim dengan harga sekitar 500 ribuan. Semoga bisa memberi pencerahan ya, sobat DB!
---
Aye & Co.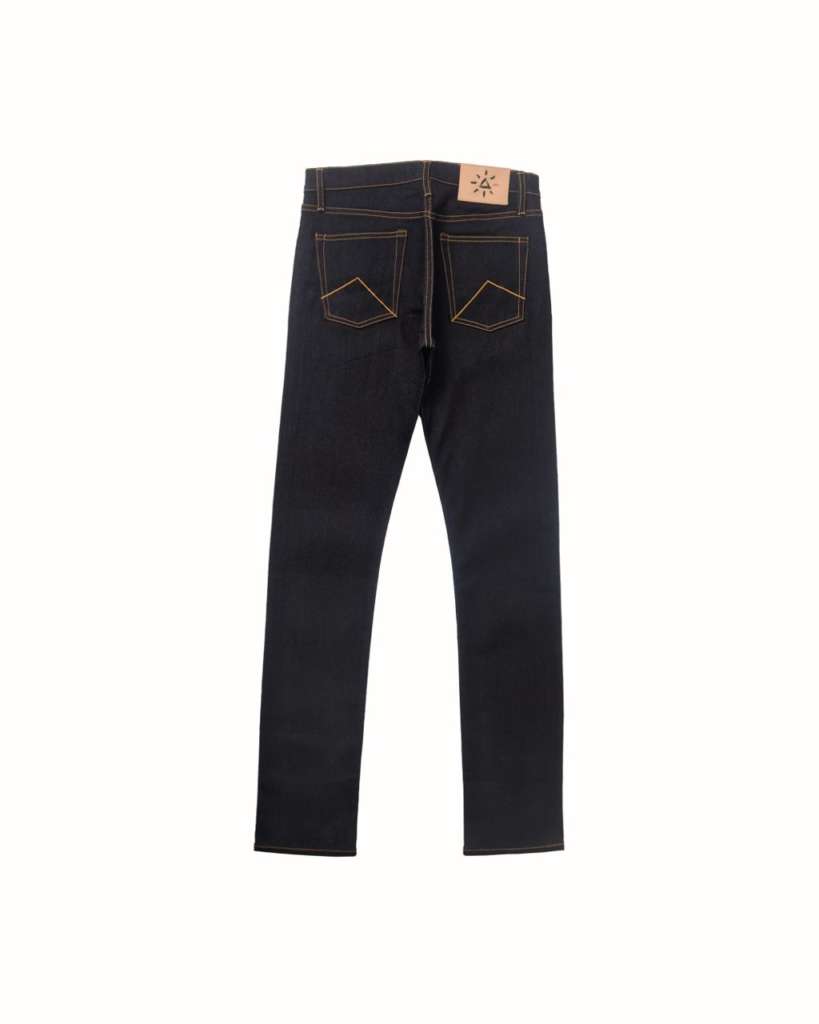 Di list pertama, kami punya Tenax Super Slim Fit Jeans dari Aye & Co. Jeans Tenax ini terbuat dari 14oz raw dark indigo broken twill comfort stretch denim dengan 2% elastane untuk kenyamanan dan mobilitas ekstra. Fabric-nya kaku seperti kain raw denim biasa untuk menciptakan lipatan yang bagus. Tenax hadir dalam super slim cut khas Aye & Co. dengan mid-low rise dan ketat dari pinggul ke bawah hingga bukaan kaki. Untuk spesifikasi lengkapnya sebagai berikut:
14oz raw dark indigo comfort stretch denim, Broken twill denim fabric, Sanforized, 98% cotton, 2% elastane, Hidden rivets, Zip fly, Signature pyramid arcuates, Signature red-triangle embroidery on coin pocket, Embossed vegtan leather patch, Super slim.
Nah kira-kira begini kalo lagi dipake: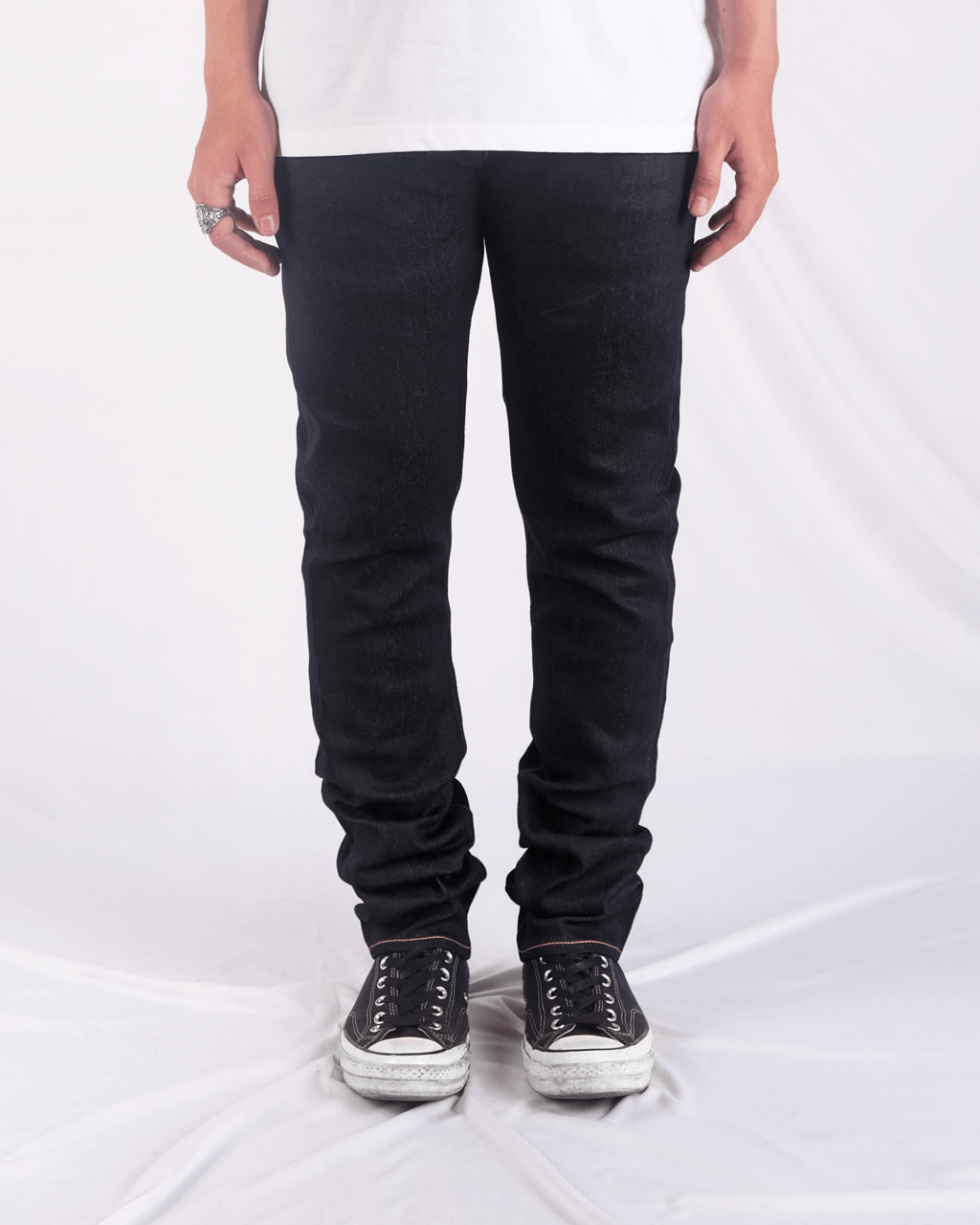 Jeans ini dipatok dengan harga Rp 588,000 dan bisa lo dapatkan di website Aye & Co.
2. Pot Meets Pop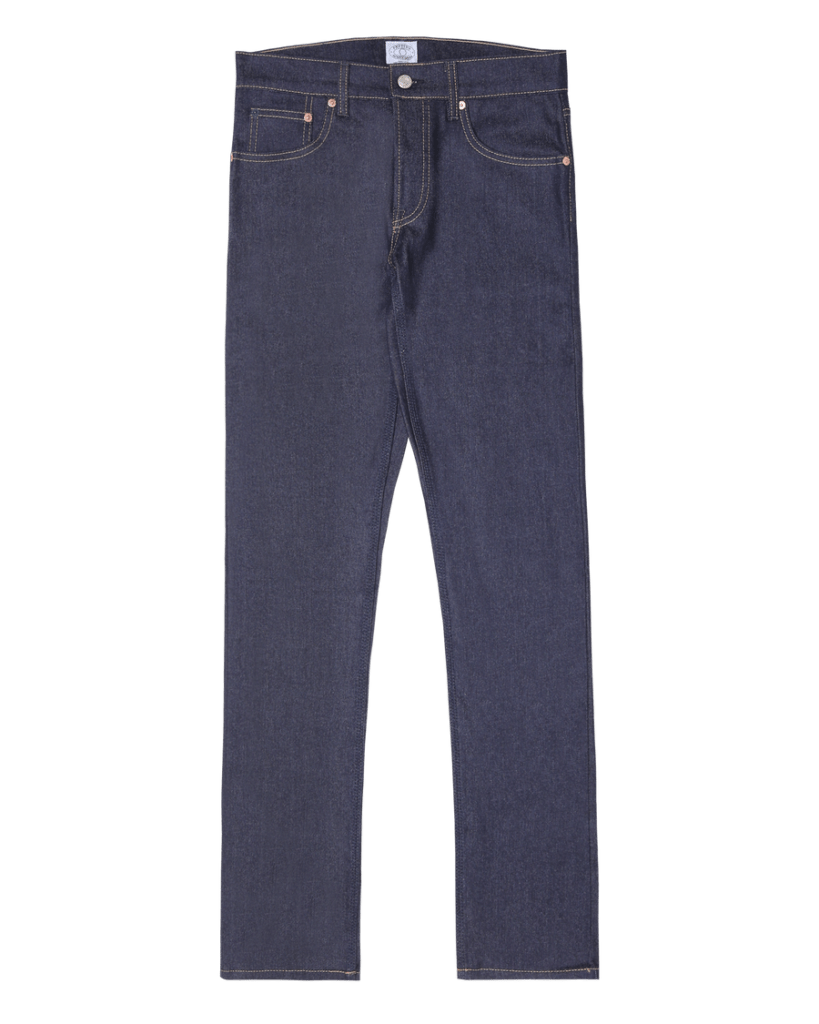 Selanjutnya, kami punya jeans dari brand Pot Meets Pop. Brand asal Bandung ini punya jeans yang diberi nama SUPER THAISTICK DEEP INDIGO S/S`22. Dibuat dengan bahan 11,5 OZ 100% cotton, jeans ini hadir dengan cutting-an slim fit. Cocok buat lo yang kurang suka celana yang terlihat kebesaran. Untuk detail nya, celana ini punya 5 pocket, hidden rivet, dan chainstitch hem.
Begini detailnya: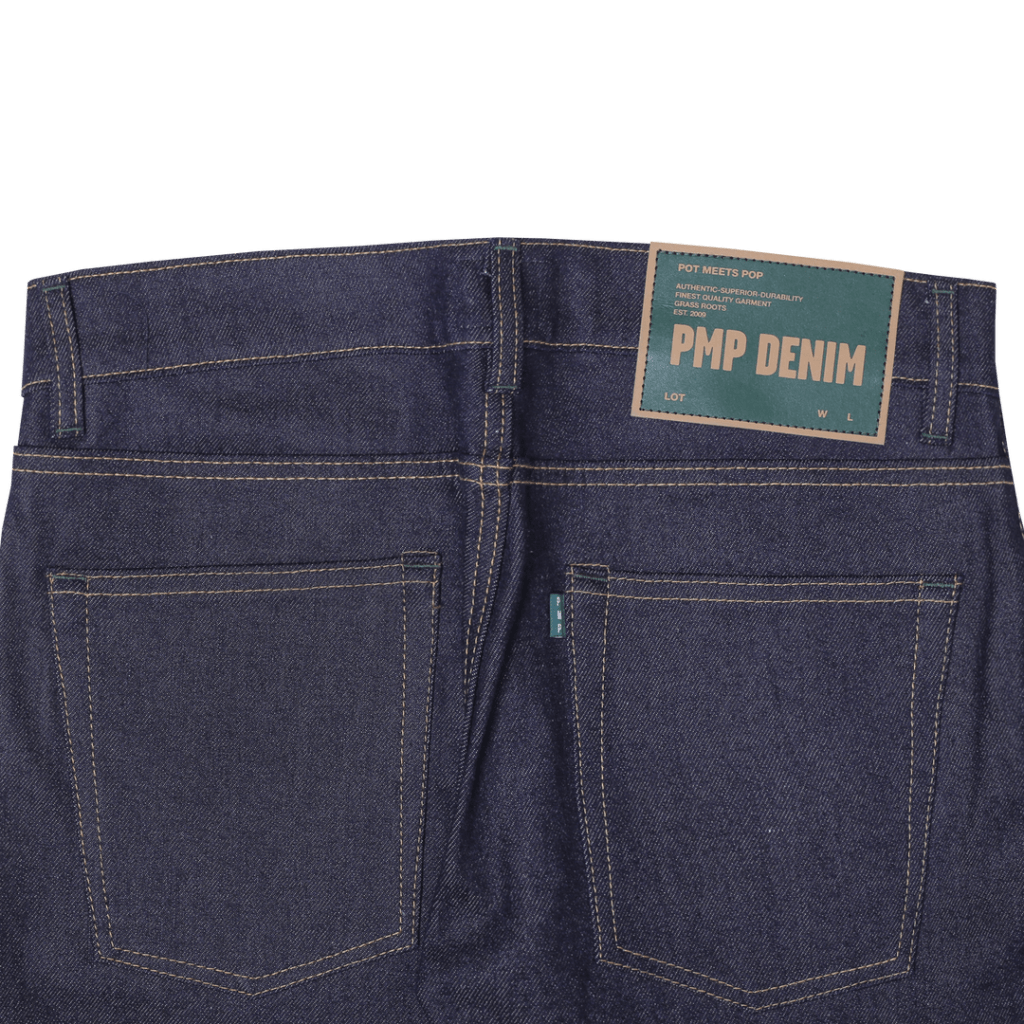 Celana ini dibanderol dengan harga RP 625,000 dan bisa lo dapatkan di website PMP.
3. Mischief Denim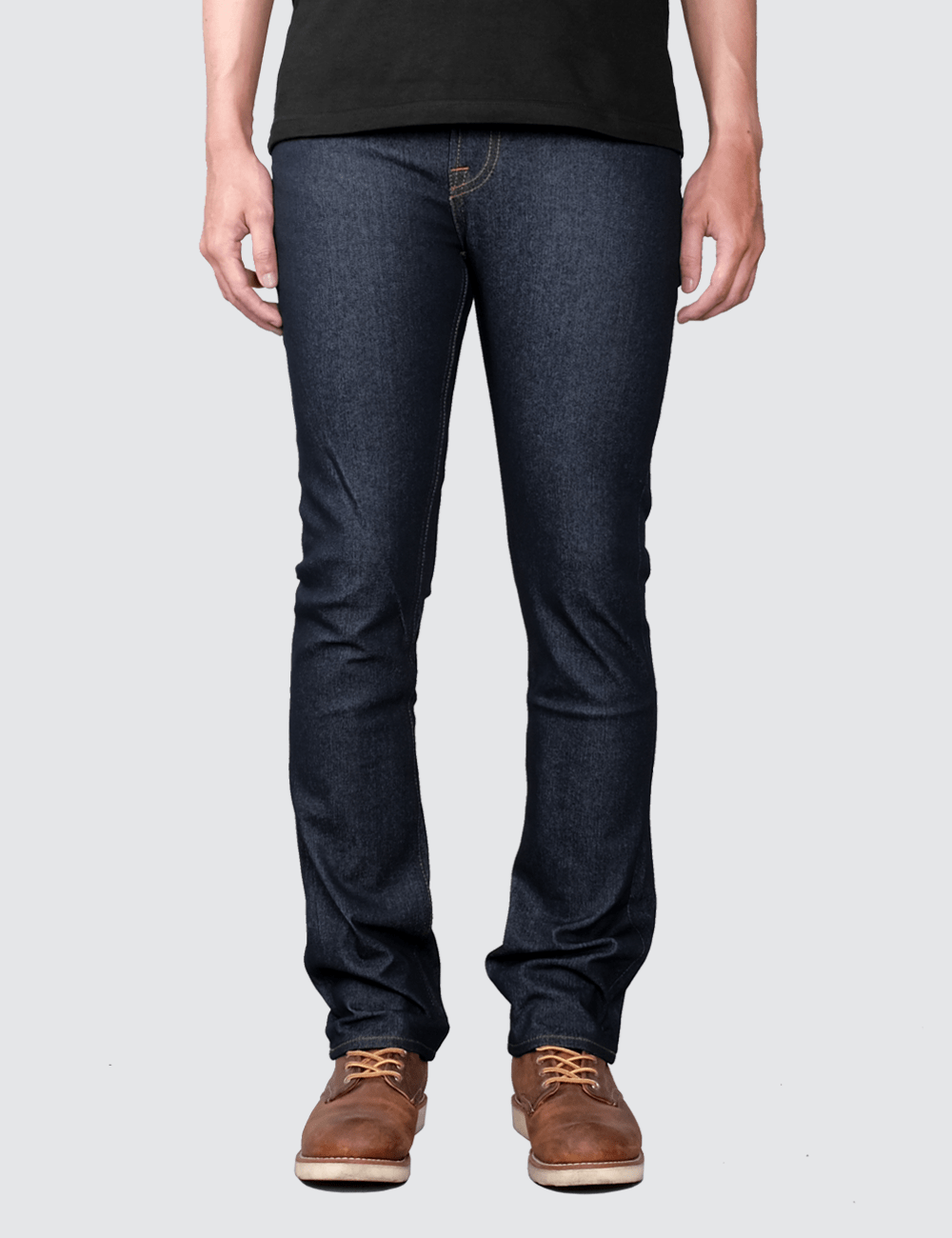 Di list ketiga, kami menghadirkan jeans SB – 001 dari brand Mischief Denim. Celana ini menggunakan fabric setebal 14 OZ dengan komposisi 99% cotton dan 1% elastane, sehingga menghasilkan celana yang stretch. Cutting yang digunakan adalah boot cut, cutting fit yang sangat iconic karena cocok dipakai dengan sepatu boots. Ketat di paha, agak longgar di betis dan sedikit melebar di bagian leg opening. Untuk spesifikasi lengkapnya sebagai berikut:
99% Cotton, 1% Elastane, Deep Indigo, Stretch Denim, Weight 14oz, Gold Arc, Boot cut Fit, Mischief Denim Natural Leather Patch, Hidden Rivets, Zipper Fly With Mischief Labeled Doughnut Button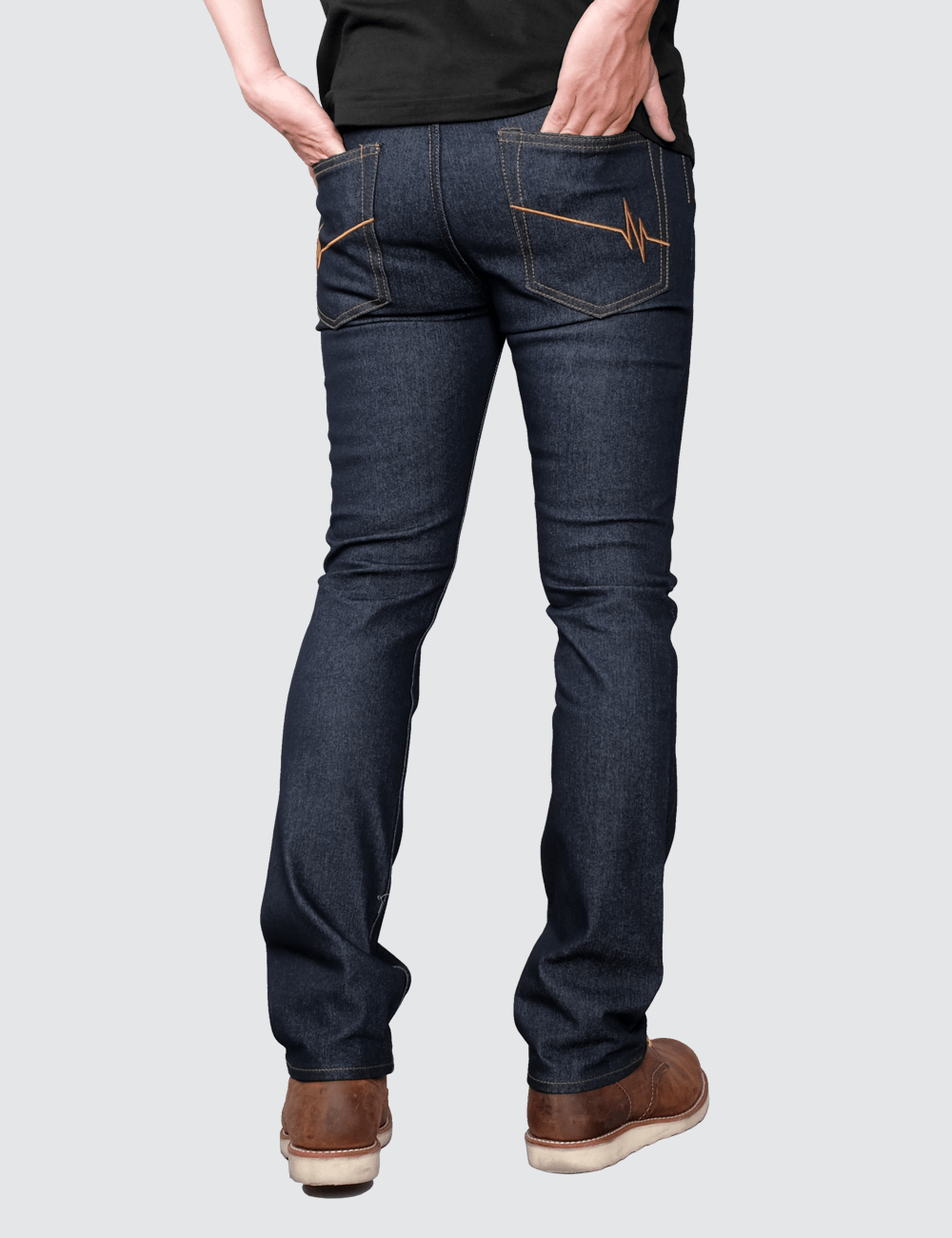 Jeans ini memiliki harga Rp 629,000 dan bisa lo beli di website Mischief Denim ya, sobat DB!
4. Firebird MFG.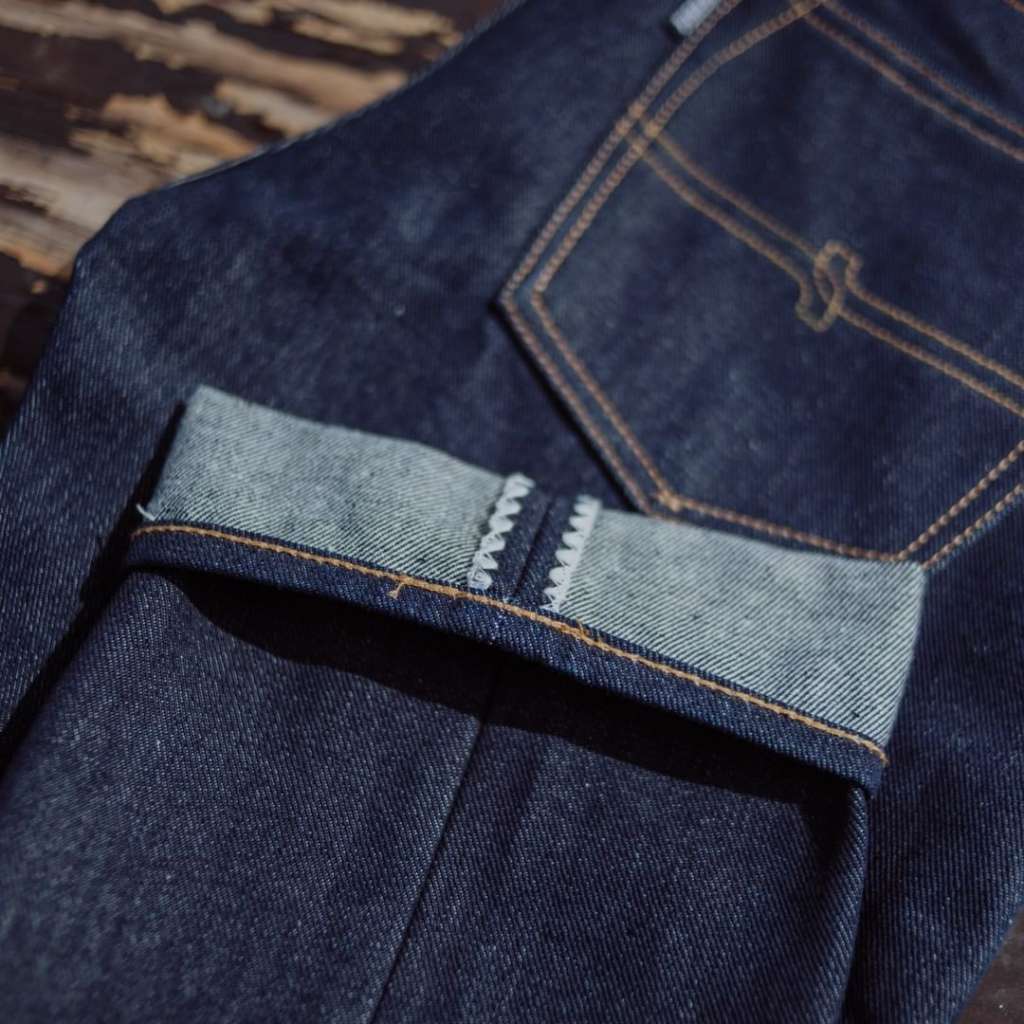 Lanjut ke list selanjutnya ada jeans dari brand asal Bandung (lagi) yaitu Firebird MFG. dengan seri Blue Eagle – 001NS. Blue Eagle – 001ns adalah model jeans klasik modern, jeans ini dirancang dengan tappered cut dan dimaksudkan untuk dikenakan oleh kelas menengah yang sedang tumbuh di negara yang sedang melihat masa depan yang lebih cerah. Blue Jeans menjadi pakaian di era ini dan Firebird MFG datang untuk mendandani masyarakat dengan pakaian denimnya yang kokoh! Berikut spesifikasi lengkapnya:
14.5 oz blue indigo denim sanforaized, 100% cotton, Slim tapered cut, Blue tab by FireBird MFG, Z stitch on woven by FireBird MFG., Hidden rivet: (small size), Buffalo hide all natural leather hight pressure stamped patch, Raised belt loop and raised back pocket, Triangle stitched on back pocket and coin pocket.
Jeans ini ada di harga Rp389.000 dan bisa lo dapatkan di Marketplace.
5. Abi Denim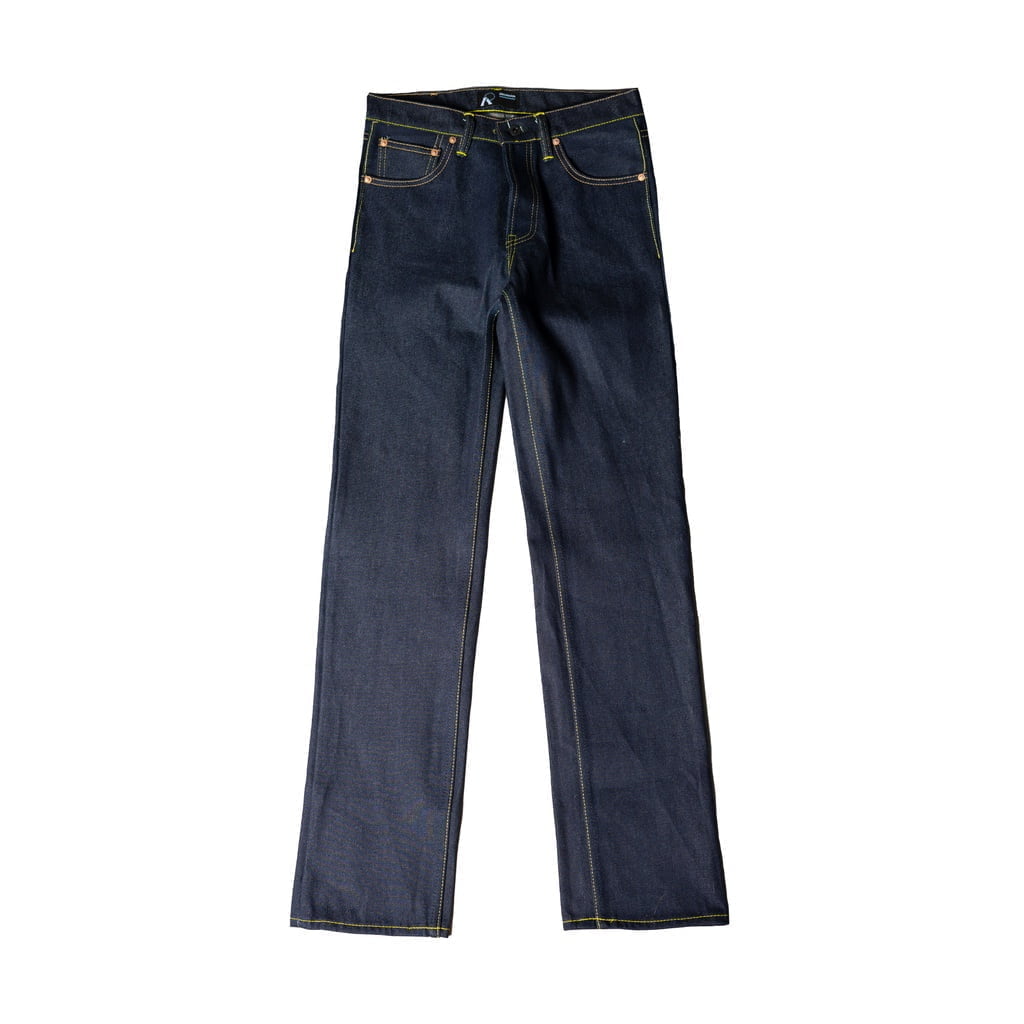 Terakhir, Mimin kasih yang harganya paling bersahabat di artikel ini, yaitu Goliath dari brand Abi Denim! Denim ini tergolong heavyweight karena tebalnya 17.5 OZ dan non-selvedge. Walaupun non-selvedge, seri ini paling disukai pecinta denim karena harganya yang terjangkau. Eits, tapi sebelum bahas harga, kita bahas dulu spesifikasinya ya. Jeans ini memiliki komposisi 100% cotton, slim straight cut, dan finishing sanforized.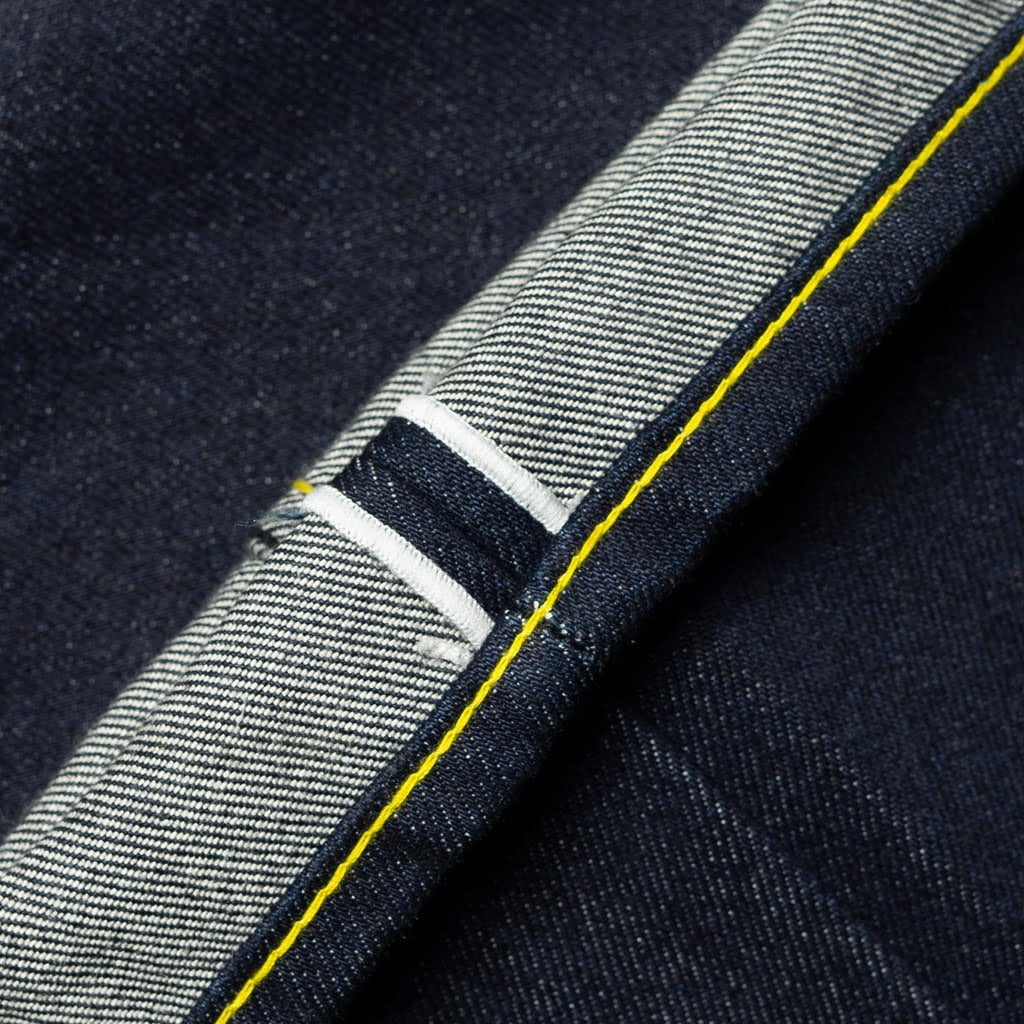 Jeans ini memiliki harga Rp 355.000. Buat lo yang kepo, langsung samperin aja Instagram mereka ya, sobat DB!
---
Gimana sobat DB? Udah tercerahkan belum? Semoga Artikel kali ini bisa membantu sobat DB yang lagi galau milih jeans ya. Selanjutnya Mimin mau ngasih rekomendasi jeans satu jutaan nih, pantengin terus website DB ya!