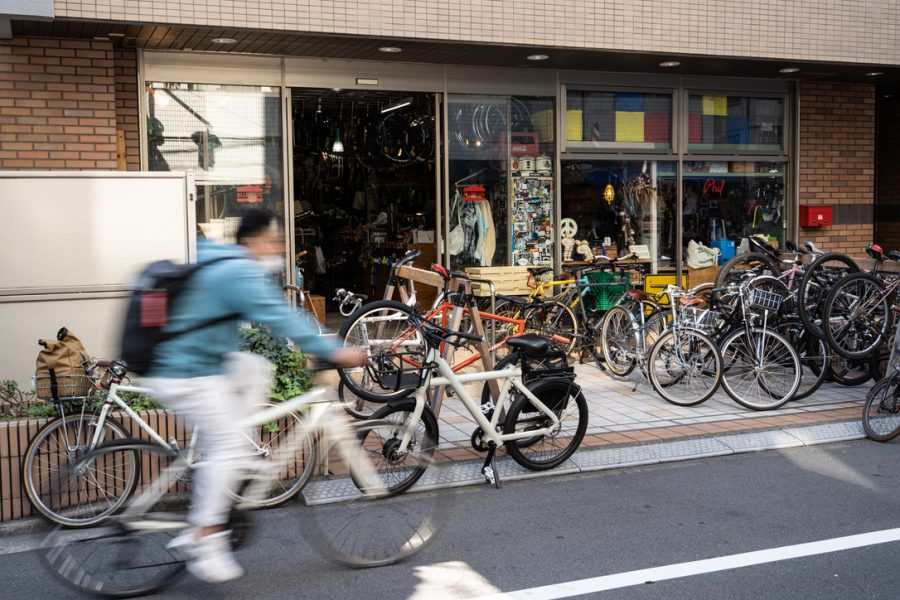 Blue Lug, sebuah bengkel sepeda gaul asal Jepang yang namanya kian meroket ini akhirnya berkolaborasi dengan Vans! Sebuah kolaborasi yang "meant to be", Vans Japan memberikan kebebasan kreasi pada Blue Lug dalam proses penggarapan produknya, sehingga hasil akhir sepatu ini terlihat sangat cyclist dengan style khas Blue Lug.

Inspirasi utama pada sepatu ini adalah sebagian besar orang di Blue Lug menggunakan Vans sebagai sepatu andalannya saat bekerja. Mechanic work is pretty tough. Their clothes get dirty from the oil and rust, they crouch a lot, ride a lot. They basically torcher their Vans and go through a lot of pairs in a short period. Maka dari itu, mereka mendambakan sebuah sepatu yang durable dan stain free, dan juga keren dan nyaman saat digunakan!

Berangkat dari keresahan tersebut, akhirnya terwujud 2 buah sepatu idaman yang mengusung siluet Lampin dan Slip-on yang diberi personalisasi seperti material yang soil-resistant, custom graphics insoles, hingga custom shoe box yang dibuat menyerupai traditional tool box yang disertai dengan their signature triangle reflector mini spesial yang disertakan di tiap box-nya!
Bagi kalian yang berminat pada sepatu kolaborasi ini, kalian harus berjuang lebih karena kabarnya sepatu ini ngga dijual overseas. Hal ini disebabkan karena Blue Lug berkolaborasi dengan Vans Japan yang hanya tersedia di pasar lokal Jepang aja. Untuk info perilisannya, kalian bisa cek postingan ini ya!
Good luck bagi kalian yang mau berburu kolaborasi ini!