Tidak terasa hanya sekitar 1 bulan lebih lagi Wall Of Fades ketiga akan digelar di Jakarta oleh rekan-rekan Indonesian Denim Group dan tentunya sudah sangat ditunggu-tunggu oleh para pecinta denim di Indonesia. Sudah kali ketiga acara ini diadakan oleh teman-teman INDIGO dan untuk tahun ini temanya adalah "Denim Journey" yang akan membawa kita bertualang mengikuti waktu dari jaman jeans digunakan para penambang emas di Amerika, hingga saat ini jeans menjadi icon fashion yang universal. Seperti tahun sebelumnya, kita juga memberikan sebuah artikel apresiasi bagi para pemain di belakang Wall Of Fades 2011 yang sudah berkeringat demi memberikan eksbisi terbaik bagi para denim aficionado.
Apa Yang Bisa Kita Nantikan di WOF 2011
Seperti sudah kita tahu, "Denim Journey" akan menjadi tema besar WOF 2011, dimana nantinya para pengunjung akan dibawa ke tahun-tahun yang unik bagi perkembangan jeans dan hubungannya dengan kultur masyarakat. WOF kali ini akan menampilkan lingkungan yang sesuai dengan tahun-tahun tersebut seperti pada saat Gold Rush, era koboi yang erat dengan jeans, jaman ketika artis terkenal dari Hollywood erat kaitannya dengan jeans, sampai di masa modern ketika jeans menjadi simbol fashion universal bagi semua kalangan. Pengunjung akan diberikan visual yang menarik berbentuk diorama sehingga para pengunjung dapat merasakan esensi denim lebih banyak dari visual dibanding hanya tulisan.
Selain tema utamanya, sudah pasti kita dapat menantikan ditampilkannya denim-denim yang iconic serta denim-denim yang unik dan juga seperti biasa denim yang sudah worn out. Denim-denim akan diambil dari koleksi pribadi para pecinta denim di Indonesia dan akan menampilkan juga denim yang dipakai oleh pecinta denim di luar negeri. Selain itu acara juga akan dimeriahkan dengan galeri foto bertemakan denim dan juga yang tentunya ditunggu-tunggu juga, denim market yang menampilkan local pride dari negeri kita Indonesia.
Wall Of Fades 2011 akan diadakan di dan pada:
Jumat, 2 Desember 2011 – VIP/Invitation only 6.00 PM sampai 11.00 PM
Sabtu & Minggu, 3-4 Desember 2011 – Public 1.00 PM sampai 10.00 PM
Tempat : KOI Kemang building 3rd floor
Jl. Kemang Raya No.72, Jakarta Selatan, 12510
Panitia WOF 2011
Mari kita berikan apresiasi sebesar-besarnya pada para pemain di belakang WOF 2011 yang akan memberikan kita pengalaman yang unik pada penghujung tahun 2011 ini. Hats off to these people.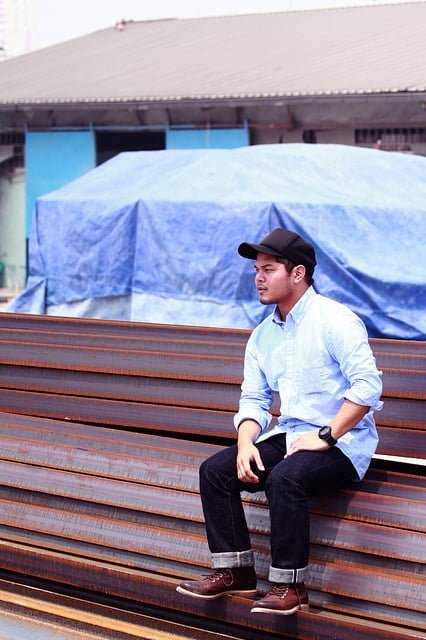 Ditunggu kedatangan anda semua di Wall Of Fades 2011