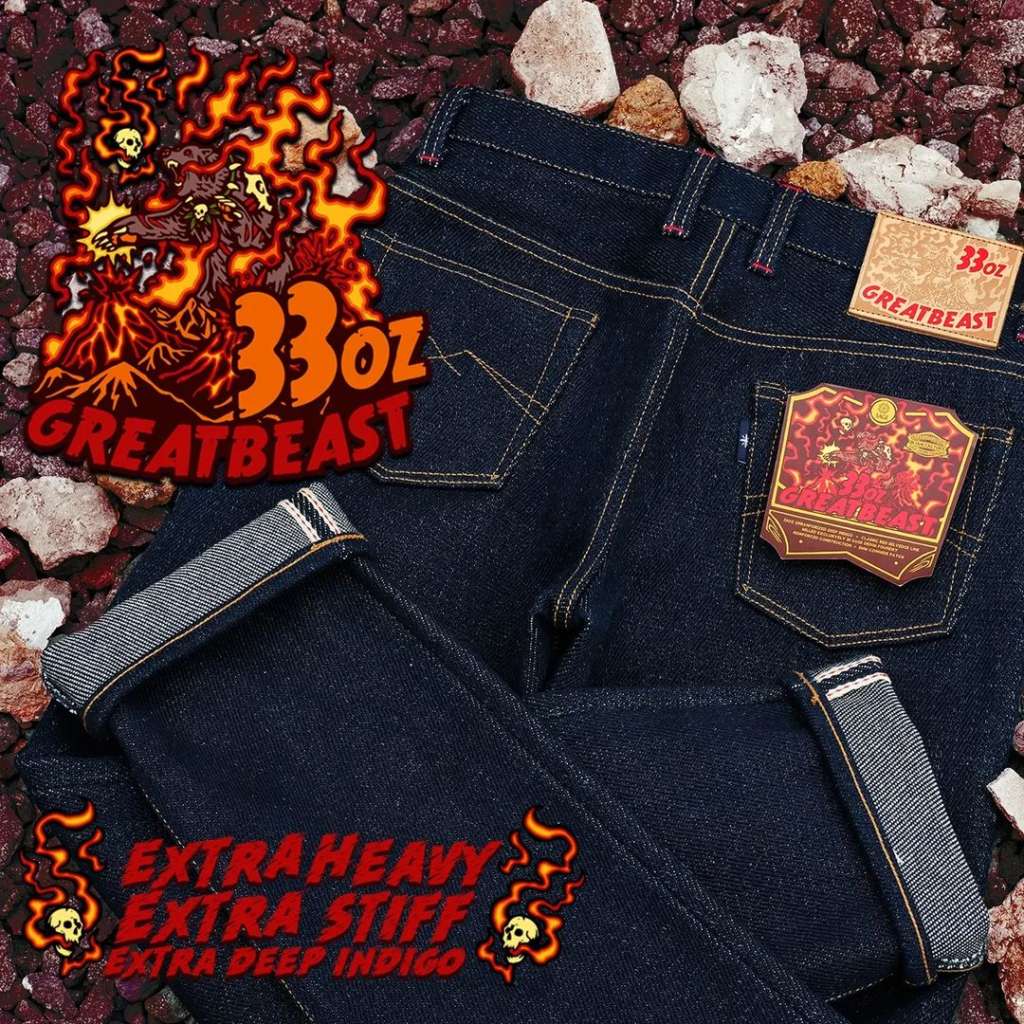 Menuju summer, Sage Sees More baru aja ngerilis selvedge denim yang beratnya ngga main-main nih yakni mencapai 33oz. Jeans dengan bobot seberat ini sengaja dibuat eksklusif untuk jiwa-jiwa petualang yang siap menjadi bagian dari inovasi extreme. Sekilas jeans ini memang terlihat lebih sangar jika dibandingkan dengan rilisan-rilisan mereka yang sebelumnya.

Rilisan artikel ini diberi nama The Greatbeast 33oz, yang merupakan jeans unsanforized dengan colorway deep indigo. Jeans ini menggunakan ukuran satuan benang rope dyed indigo paling tebal yang ditenun dengan rapat, padat, dan karakter denim yang lebih solid. Sampe sini rasanya udah kebayang belum nih?

Karena The Greatbeast punya bobot diluar nalar, jadinya jeans ini hadir dalam cuttingan Slim Straight yang merupakan cuttingan signature Sage yang terbilang lebih roomy dan nyaman. Nah meskipun jeans ini setebel karpet mesjid, tapi harga yang mereka tawarkan cukup affordable kok. Dibanderol dengan harga Rp. 1680.000 yang bisa lo dapetin di offline store atau official webstore mereka. Hmm lo semua setuju ngga nih kalo kita bikin segmen honest reviewnya? soon kali ya!